The field of interior design covers a wide range of services that can be beneficial for commercial businesses. Whether you are looking to update the appearance of your office space or improve its functionality, a professional interior designer can help you achieve your goals. In this blog post, we will discuss some of the reasons why you should consider hiring a commercial interior designer, as well as popular services they offer.
Reasons for Hiring a Commercial Interior Designer.
A commercial interior designer can provide professional advice and guidance throughout the design process, from concept development to project completion. They are experienced in space planning and understand how to create functional, efficient, and aesthetically pleasing interiors that meet the specific needs of businesses.
Customized Solutions for Enhanced Functionality and Aesthetics.
Commercial interior designers offer customized solutions that enhance the functionality and aesthetics of a space. They take into account the client's business needs and brand identity to create an interior that is unique and reflective of their company.
Cost-Effective and Time-Efficient Solutions.
Working with a commercial interior designer is a cost-effective and time-efficient solution for businesses. Designers have access to trade discounts and can often source products at a lower cost than the client could on their own. They also have the knowledge and experience to avoid costly mistakes or delays during the design process.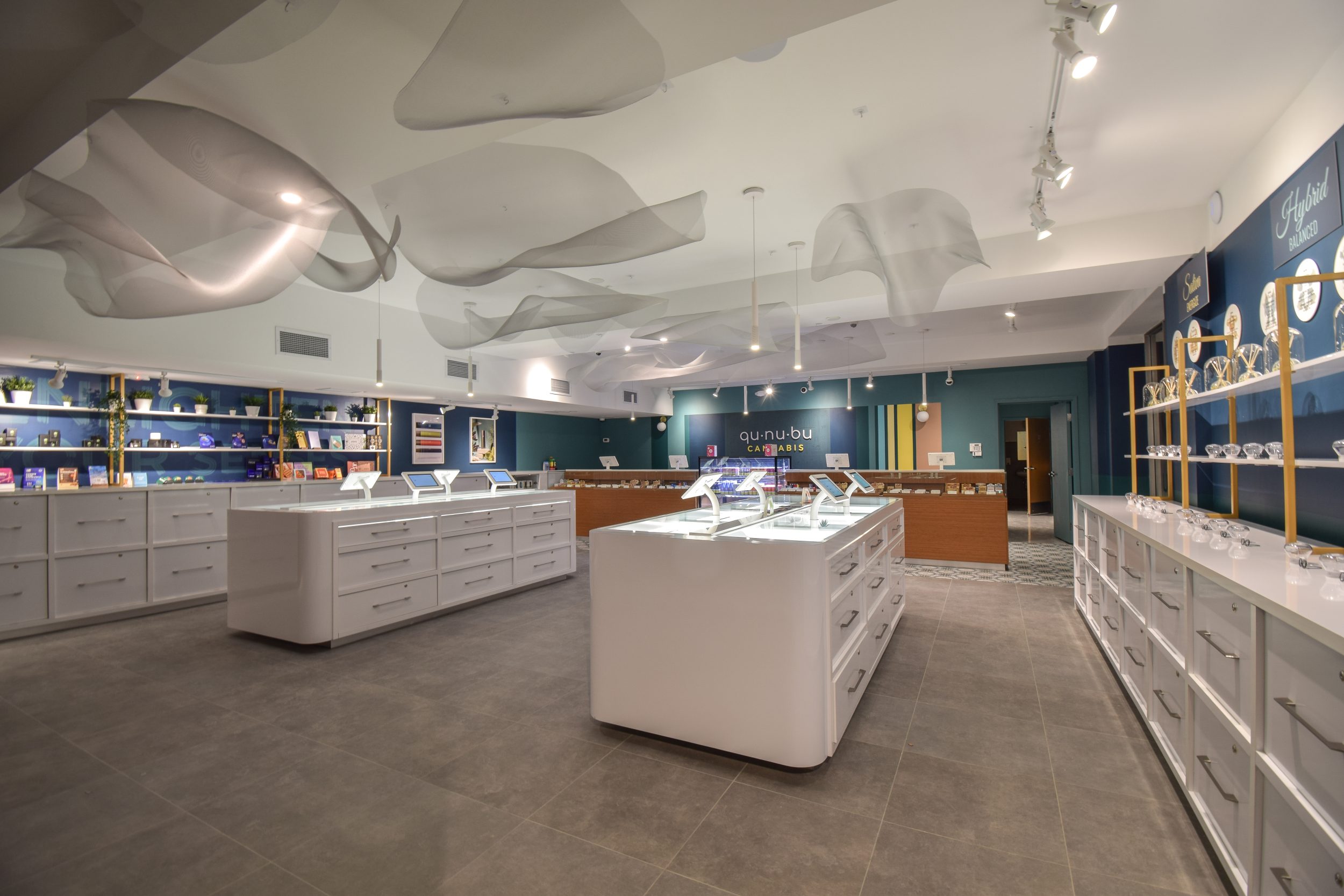 Popular Services Offered by Commercial Interior Designers.
A commercial interior designer can provide a variety of services to help you plan and design your space. They can create floor plans, select furniture and finishes, and develop custom solutions to maximize the functionality and aesthetic of your space.
Specification and Selection of Furnishings.
Commercial interior designers can also assist with the specification and selection of furnishings for your space. They have access to a wide range of products and resources, and can help you find the perfect furniture to fit your needs.
Building Code Compliance and Interior Re-Design.
In addition to space planning and furnishing selection, commercial interior designers can also ensure that your space meets all building code requirements. They can also help with interior re-design projects, such as reconfiguring existing spaces or creating new ones.
Read more: How Interior Design Can Influence Buying Behaviour
Benefits of Hiring a Commercial Interior Designer.
One of the main benefits of hiring a commercial interior designer is that you are tapping into their expertise and knowledge. A professional interior designer has likely gone through years of schooling and has been exposed to a variety of projects, meaning they have a wealth of experience and knowledge to draw from when working on your space. Additionally, most commercial interior designers stay up-to-date on the latest industry trends, which can be extremely beneficial if you want your space to have a modern feel.
Access to Resources.
Another big benefit of hiring a commercial interior designer is that they usually have access to resources that the average person does not. This includes things like trade discounts, which can save you a significant amount of money on furniture, fixtures, and other materials. Commercial interior designers also usually have established relationships with contractors, which can make the construction process much smoother and less stressful for you.
Professionalism and Quality Assurance.
Hiring a commercial interior designer also allows you to tap into their professionalism and quality assurance procedures. This means that they will take care of all the details related to your project so that you don't have to worry about anything – from start to finish, you can rest assured knowing that everything is being handled by professionals. Additionally, most reputable commercial interior design firms offer some sort of warranty or guarantee on their workmanship, giving you an added level of protection in case something goes wrong down the road.
Read more: How to Find the Best Commercial Interior Designers
Conclusion
When it comes to commercial interior design, there are many benefits to hiring a professional interior designer. Perhaps the most important benefit is that you will gain access to their expertise and knowledge. With years of experience in the field, commercial interior designers have the ability to provide customized solutions that can enhance both the functionality and aesthetics of your space. Additionally, they are often able to save you both time and money by helping you avoid costly mistakes.
If you are considering a commercial interior design project, be sure to consult with a qualified designer. They will be able to assess your needs and create a plan that meets both your budget and your goals. In the end, working with a professional will help ensure that your project is a success.
About GTA General Contractors Ltd.
GTA General Contractors has been a leading design-build construction company in the Toronto/Greater Toronto Area (GTA) and throughout Ontario for more than 32 years, and we are able to design, manage, and build your project from start to finish. GTA General Contractors is a full-service construction and commercial development company that also provides consultancy services, construction management, design/build services, general contracting, project management, and more.