Interior design is a powerful tool that can influence consumer behavior in retail environments. By understanding how interior design can impact buying decisions, retailers can create more engaging shopping experiences that drive sales.
In this blog post, we'll explore how interior design can influence buying behavior. We'll discuss the impact of store layout and color on consumer behavior, and how retailers are using technology to create more sustainable and interactive shopping experiences.
How Interior Design Can Influence Buying Behaviour.
Interior design can have a significant impact on consumer behavior. The way a store is designed can influence everything from where customers choose to shop, to how much they spend while they are there. In fact, studies have shown that interior design can influence up to 60% of a customer's decision-making process when it comes to making a purchase (Norman & Steenkamp, 2005).
There are a number of factors that contribute to how effective interior design is in influencing buying behavior. These include the layout of the space, the use of color and lighting, and even the type of furniture that is used. By carefully considering these elements, retailers can create an environment that encourages customers to spend more time in their store and make more purchases.
The Relationship Between Interior Design and Retail Sales.
There is a strong relationship between interior design and retail sales. In general, stores with well-designed interiors tend to see higher sales than those with poor design. This is because good design can lead to increased foot traffic, longer dwell times, and higher conversion rates (Joshi et al., 2016).
There are a number of ways that retailers can use interior design to drive sales. For example, by creating an inviting and engaging shopping experience, stores can encourage customers to spend more time in their space and explore all the products they have to offer. Additionally, by using strategic layout and merchandising techniques, stores can guide customers through the space in such a way that encourages them to make impulse purchases. Finally, by using color and lighting effectively, stores can create an atmosphere that makes shoppers feel more positive about their purchase decisions (Gensler, 2017).
Because of its ability to directly impact retail sales, interior design has become an increasingly important tool for retailers over the past few years. As competition continues to increase and consumers become more discerning about where they shop, retailers must find ways to set themselves apart from the competition – and good design is one way to do just that.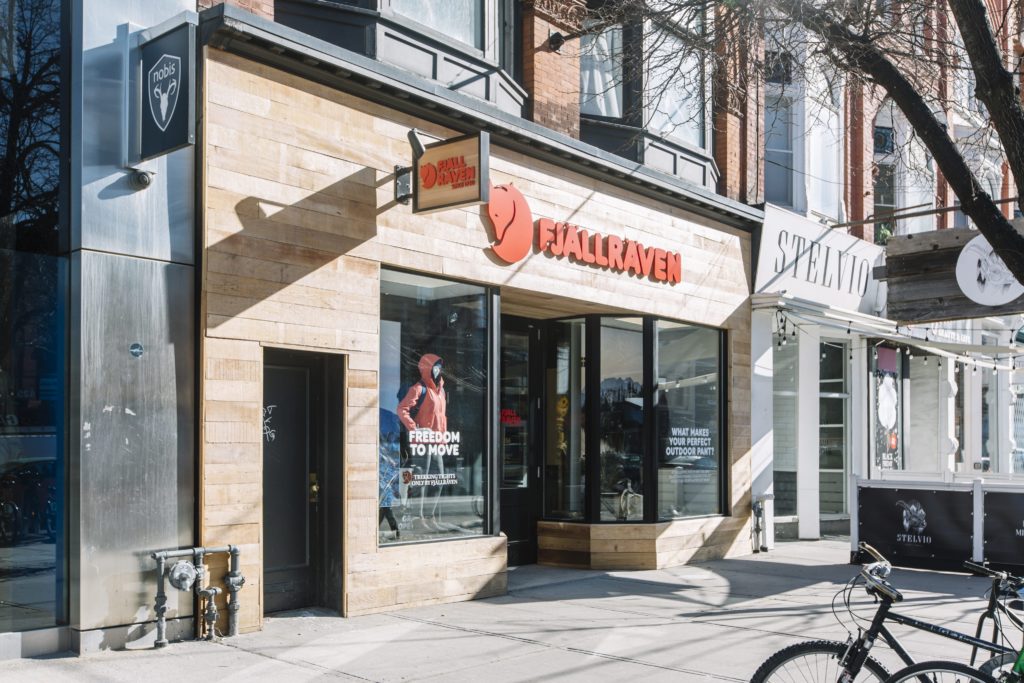 The Power of Interior Design in Retail Settings.
When customers enter a store, they form an opinion of that business within seconds. In fact, studies have shown that it only takes 7 seconds for someone to make a first impression (Eagleman, 2015). Therefore, it is essential that businesses create a favourable first impression with their store design. There are a number of ways that businesses can do this, but some of the most effective methods include using welcoming colours, attractive signage, and cleanliness.
The Role of Interior Design in Creating an Engaging Shopping Experience.
Interior design plays a critical role in creating an engaging shopping experience for customers. This is because the design of a store can influence how customers move through the space and how long they spend in the store. For example, if a store is cluttered and cramped, customers will likely move through it quickly and not linger to browse or make purchases. On the other hand, if a store is well-designed and inviting, customers will be more likely to spend time in the space and explore all that the store has to offer. Therefore, by carefully considering the interior design of their stores, businesses can create an environment that encourages shoppers to stay longer and make more purchases.
Some of the key elements of an engaging retail environment include:
A well-designed layout that guides customers through the space
Attractive displays that highlight products
Comfortable furniture that invites customers to linger
Strategic use of lighting to create different atmospheres
Strategic use of music to influence mood
Scent marketing to create a pleasant atmosphere
How Stores Use Interior Design to Drive Sales.
The layout of a store can have a big impact on consumer behaviour. For example, if products are grouped together in a way that makes them easy to compare, customers are more likely to spend time considering their options and make purchase decisions based on value rather than impulse. On the other hand, if the layout is confusing or cluttered, customers may feel overwhelmed and leave without making a purchase.
The Use of Colour in Retail Environments.
Colour is another important element of interior design in retail stores. Certain colours can evoke certain emotions in consumers, which can influence their buying behaviour. For example, red is often used to stimulate feelings of excitement and urgency, while blue is associated with trust and calmness. By understanding how different colours affect consumers, retailers can create an environment that encourages shoppers to make purchases.
The Future of Interior Design in Retail Stores.
As technology continues to evolve, so too will the role of interior design in retail environments. In the future, we can expect to see more stores using digital displays and interactive elements to engage shoppers. retailers will also need to consider how they can use technology to create a more sustainable shopping experience.
The Importance of Sustainability in Retail Design.
Sustainability is becoming increasingly important to consumers, and this trend is likely to continue into the future. As such, retailers need to consider how they can incorporate sustainable design principles into their store interiors. This could involve using recycled materials, energy-efficient lighting, or water-saving fixtures.
Conclusion
In conclusion, it is clear that interior design plays a significant role in influencing consumer buying behaviour. By creating an engaging and visually appealing shopping experience, stores are able to encourage customers to make purchases. With the increasing importance of sustainability and technology in retail environments, it is likely that the role of interior design in retail stores will continue to evolve.
About GTA General Contractors
GTA General Contractors has been a leading general construction company in the Toronto/Greater Toronto Area (GTA) and throughout Ontario for more than 32 years, and we are able to design, manage, and build your project from start to finish. GTA General Contractors is a full-service construction and commercial development company that also provides consultancy services, construction management, design/build services, general contracting, project management, commercial millwork fabrication and more.