Building Trust Since 1991
Ontario's Premier General Contracting Company
Since 1991, GTA General Contractors has been providing Innovative and State of the Art Solutions to the Ontario ICI & Commercial Construction industry. Whatever your needs, we have the experience and knowledge to get it done right, whether it's a Commercial, Hospitality, Industrial, Institutional, Healthcare or Office construction project.
Commercial
Construction
Company
BASED IN TORONTO, ON, GTA General Contractors is an innovative and cutting-edge ICI / Commercial Construction Company, with passion for making a difference in our clients lives. Our experienced construction team takes great pride in developing meaningful relationships with clients and brands. Our mission is simple – To provide our clients with cost-effective and efficient construction solutions to help their businesses thrive. We are more than Construction Professionals – We are Ontario's trusted Construction and Development Advisors. We love what we do and we want to help you discover your businesses true potential.
Toronto | GTA | Ottawa | Barrie | Hamilton | Niagara Falls | London | Ontario
As one of Toronto & Ontario's Leading Full-service Commercial & Industrial Construction Management companies, GTA General Contractors, has many years of extensive experience. We have been Toronto's Favorite Construction Company for over 29 years!
General Commercial Construction
Toronto / GTA Commercial Design, Construction & Developments
With so many unique businesses, and buildings throughout Ontario, not all Commercial Construction and renovation can be put into a specific category.  Over the last 3 decades, GTA General Contractors has taken part in various styles of commercial interior and ground up build-outs, designs and renovations and we have seen it all. From commercial building additions, exterior works, parking lot construction to high end commercial interior design, fit-ups and commercial renovations. Such vast experience enables us to tackle your all and every commercial facility's construction needs.
Our General Commercial Design and Build Construction Services: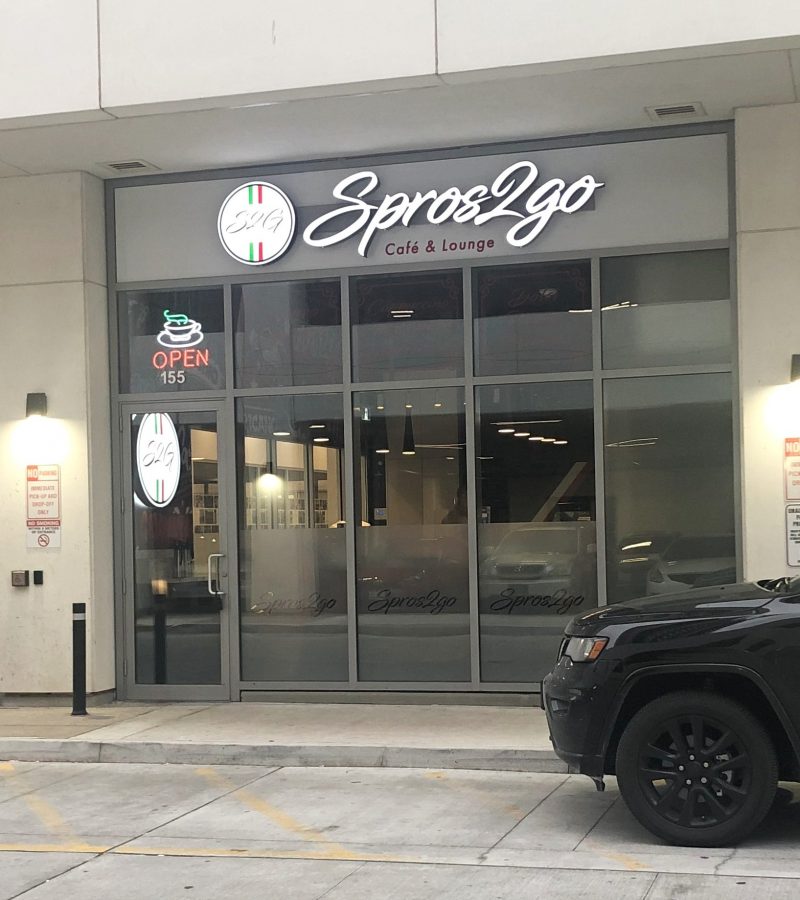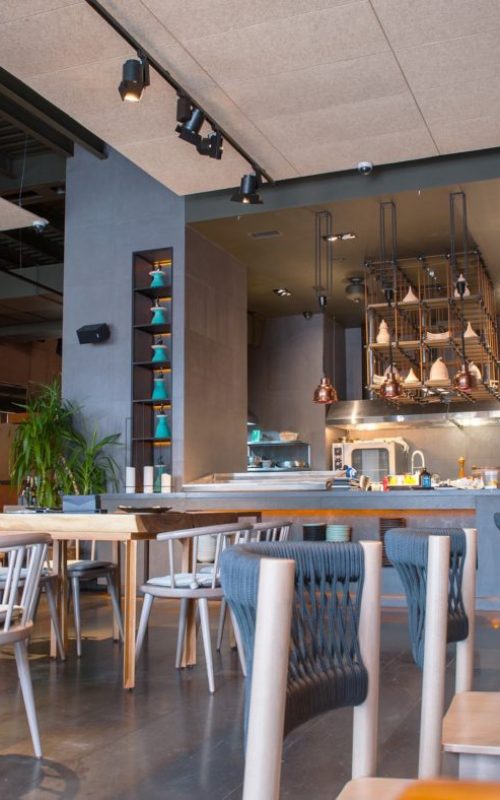 Hospitality & Restaurant Construction
Toronto / GTA Restaurant & Hospitality Construction
Design, Construction and Build of outstanding restaurant spaces, and brands that captivates and spark excitement in customers. Restaurant & Hospitality Construction is a beautiful, creative, yet highly specialized process.
At GTA General Contractors, our years of experience and roots in GTA and Toronto's restaurant and hospitality markets, provides confidence and a piece of mind to our clients and partners. We take pride in working with some of Toronto and Ontario's expert and most talented hospitality & restaurant focused designers, architects, and engineers to deliver exceptional and world class spaces. Restaurant Facilities where food can be enjoyed, work can be done, energy can flow and business can thrive is one of the goals of any restaurant entrepreneur.  Every brand is unique; your vision and concepts functionality are of the highest value when you partner with us.
Having worked with a wide range of leading hospitality, restaurant and food related clients since 1991, these are some of the areas we are highly focused in:
Office / Retail Design & Construction
Toronto / GTA Retail & Corporate Office Design and Construction
Retail and Office spaces are among the most interactive types of commercial space. Choosing the right Construction techniques and planning, as well as the most efficient construction approach to undertaking a commercial renovation in such spaces is also crucial for any professional, experienced general contractor and project manager.  For instance, in most North American cities,  many corporate offices, local and high end retailers are generally located in the downtown core of the city. A general contracting company undertaking any commercial construction or renovation will need to have a plan in place to pro-actively manage challenges such as scheduling work in hours that do not interrupt the business operation of the client or neighboring businesses, shorter project turnaround timeline requirements. 
GTA General Contractors staff have the knowledge and experience planning for, managing and successfully turning over hundreds of successful office and retail design-build, construction and renovation projects in downtown Toronto / GTA and the rest of Ontario.
GTA General Contractors Office & Retail Design & Build portfolio include many construction & Turn-key Renovations and flagship locations, such as: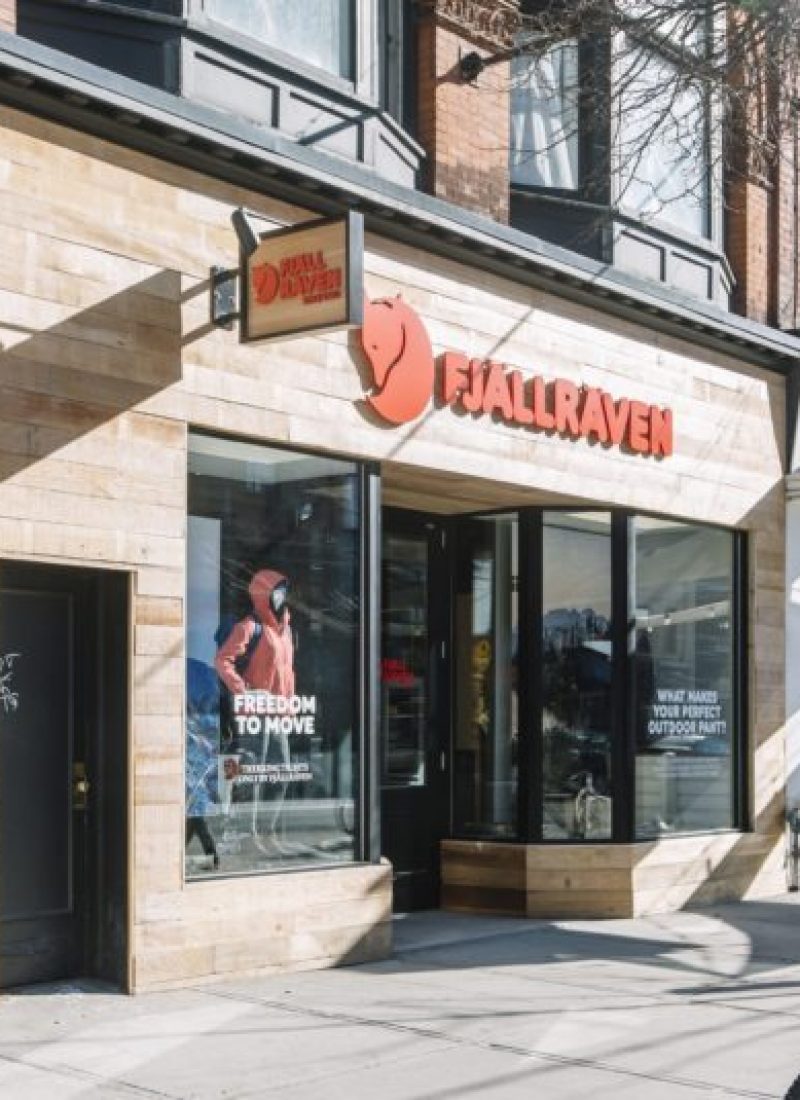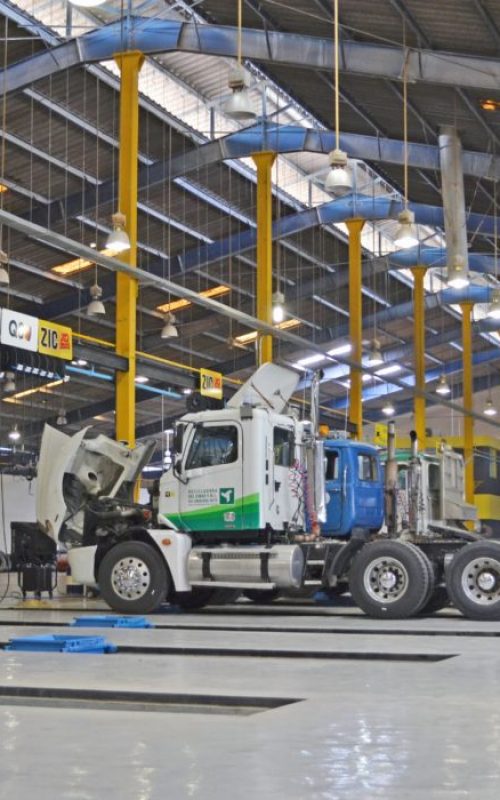 Industrial & Manufacturing Construction
Toronto / GTA Industrial & Manufacturing Contracting
Ontario and GTA specifically  is the Industrial and Manufacturing Center of the Canadian economy. Toronto and GTA is home to many world-class, large & small factories and manufacturing business. In the light of supply change challenges posed at times of uncertainty such as what was experienced during coronavirus pandemic, government of Ontario has and stepped up efforts and initiatives to empower, and enables Canadians to build and bring key product manufacturing into Ontario. There are many incentives in place for upkeep and revitalization and renovation of existing factories and manufacturing facilities, and for design, development and construction of new factories and manufacturing facilities. 
Having called Toronto, Ontario home for the past 3 decades, at GTA General Contractors we have had the opportunity to partner with and work on many new industrial construction / renovation projects and continue to thrive in this segment. As a turnkey, and experienced general contractor, we understand the importance of various elements from scheduling to health and safety requirements when working on industrial and manufacturing facility projects. By choosing to work with GTA General Contractors, you are gaining a trusted construction go-to partner for years to come.   Our industrial projects portfolio includes, but is not limited to the following:
GTA Commercial
Construction Services
Toronto Construction Company
From Site Planning, Commercial Design input, or Complete Construction Management,  GTA General Contractors provides you a single point of contact to assemble, manage and successfully implement your commercial development plans
We specialize in the design, manufacturing, finishing and installation of fine custom Cabinetry, Millwork, Store Fixtures, Restaurant fixtures and much more. 
Interior / Exterior Fit Ups
Our team has extensive experience in the field of ICI construction and project management. Our team has provided quality exterior and interior fit-ups for various commercial projects – both big and small!
Full-Service Construction Management
GTA General Contractors is a full-service construction management company specializing in Construction Management, Project Management and related Consulting services.
Restaurant | Hospitality | Industrial | Institutional | Retail | Offices | Medical / Dental
#1 commercial general contractors in Toronto / GTA
Building Trust since 1991
Since 1991, GTA General Contractors has worked in all different aspects of the construction industry. Today, GTA General Contractors has evolved into one of Toronto and Ontario's leading full-service Commercial General Contracting, Design and Project Management companies. 
"When we decided to bring our concept to life, we started our search for a company that actually understood restaurants, unique concepts and who were going to treat us 'newbies' with respect. We came across GTA General Contractors, and arranged a meeting right away. They not only worked with us to fix our plans, but also to work within our budgets. Abe and his team, welcomed a 'hands on' owner to be as involved as possible and to help educate us along the way. The outcome was mind blowing. They took our vision, and brought it to life. Their professionalism was always on point and accommodated every question we had, no matter the time of day. We look forward to working on our next project with them, as we grow our brand."
GTA General Contractors offers some of the best customer service around.
Highly recommend GTAGC to anyone out there looking to find an experienced Toronto Construction Company! You can trust GTA General Contractors to complete your project on time and within budget.
GREAT SERVICE. THEY DID A GREAT JOB, I had requested a lot of specifics and they went above and beyond my expectations. They met the time line as they had advised from the beginning , were honest and trustworthy. I highly suggest to everyone looking for any type of renovation/builds. Thank you for all you have done!
They brought our vision to life and we couldn't be any happier with the outcome this company is amazing and is highly recommended if you want to build a brand and a business.Great experience all around. New location looks great! Thank you so much GTA General Contractors!
Thank you to the GTA General Contractor Team for all of your hardwork and knowledge helping us build out this brand! They truly care about the customers and you can see it in their work. Can't wait to work with you again soon and continue to build our brand!
We are grateful to have worked with such amazing commercial contractors! GTAGC went above and beyond every step of the way. I highly recommend GTA General Contractors to anyone looking to build a restaurant in Toronto.We can't wait to work again on the next location!
Ontario General Contractors
Benefits of Working with GTAGC
Why Choose GTA General Contractors
vs. another Toronto Construction Company
GTA General Contractors is a Toronto / GTA full service General Contractor and Ontario Construction industry leader, with the people, experience and network to execute and deliver small, medium and large projects successfully. We have earned our reputation as one of Ontario's Leading and Innovative General Contractors, with over 30 Years of Experience in the ICI / Commercial Construction industry.
At GTA General Contractors, We are a Resourceful, Experienced team of Solution-Minded Construction and Design Managers who see the whole picture, not just simply the construction work. We know construction, understand branding, and know the important role communication plays in all aspects of a projects lifespan. From the start of each project, our staff go above and beyond the call of duty to become one solid, effective and results driven team, together with our clients and our team of construction experts. 
Being the best in our field means that we are committed to every project, we have ingenious ideas that become reality and go the extra mile to deliver the best after-construction services.
Areas We Serve Throughout Ontario
Our Services | Construction Companies in Toronto / GTA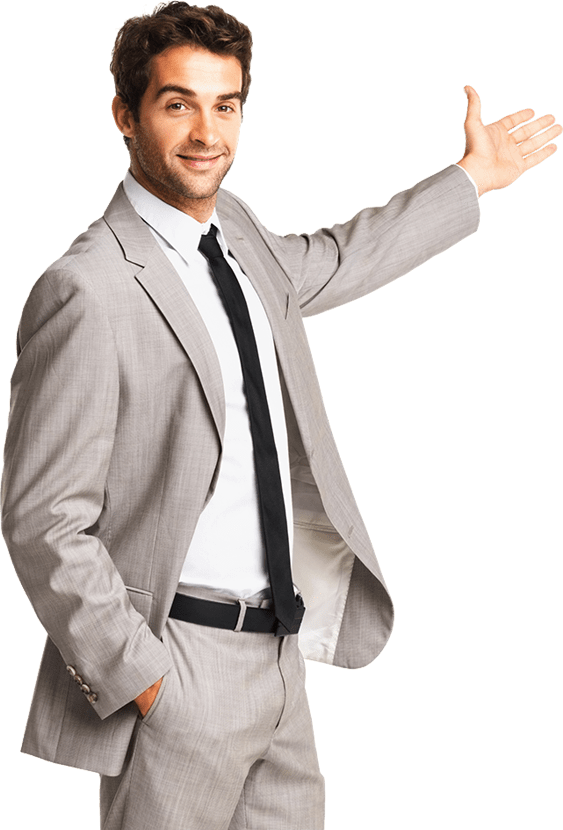 Speak to a GTA Construction Expert Today!