An Innovative General Contracting & Construction Management Firm
GTA General Contractors is a trusted Design-Build, Commercial General Contracting and Construction Project Management partner to businesses, communities and government in Ontario.
Ontario's Premier Choice for Commercial, Hospitality & Industrial Construction Services Since 1991
An Innovative ICI Commercial General Contracting & Project Management Firm
As a Commercial Construction and General Contracting leader in Ontario, our goal is to be the #1 Commercial Construction Company in Canada. Our greatest achievement are the projects we build, the positive impact we make in the communities in which we live and work, and seeing our clients grow and succeed. We want to help you discover the power of your brand and how we can work together to reach new heights… 
A Highly-Rated
Commercial General Contractor in Canada
BASED IN TORONTO, ON, GTA General Contractors is an innovative and cutting-edge ICI / Commercial Construction Company, with passion for making a difference in our clients lives. Our experienced construction team takes great pride in developing meaningful relationships with clients and brands. Our mission is simple - To provide our clients with cost-effective and efficient construction solutions to help their businesses thrive. We are more than Construction Professionals - We are Ontario's trusted Construction and Development Advisors. We love what we do and we want to help you discover your businesses true potential. At GTA General Contractors, we don't just look at single construction projects, we look at the whole relationship.
MORE THAN AN ICI CONSTRUCTION COMPANY
Welcome to
GTA General Contractors!
30+ Years Building
Projects
GTA General Contractors is a trusted Design-Build, Commercial General Contracting and Construction Project Management partner to businesses, communities and government in Ontario. Differentiated by the quality of our people and our relentless drive to deliver the most successful projects and outcomes, we align our capabilities to our customers' needs to create a lasting positive impact and project experience.
Since 1991, we have helped customers complete more than 500 projects in 40 communities across Ontario that have helped create jobs, better local communities and customer's lives, increased access to necessary and vital services such as as medical, educational, and institutional facilities, and helped develop high-profile commercial and hospitality projects!
An Ontario General Contractor leading the way in Commercial, Hospitality and Industrial Construction industries. GTA General Contractors has been providing construction services to a long list of new and repeat clients since 1991. 
Our service offerings and projects vary across the Commercial, Hospitality, Industrial, Institutional, Government, Medical and Retail industries with a strong emphasis on Restaurants, Retail, Office, Industrial and General Commercial Developments.
Award-Winning Commercial General Contracting Services Since 1991
Bringing seamless Commercial General Contracting Solutions through proven excellence, quality and reliability...
At GTA General Contractors, building quality, impactful and engaging commercial projects fuels our passion and pushes us to reach new heights. Since its inception, GTA General Contractors has achieved a proud reputation in long-term client relations focused on completing the highest quality of work, on time and within budget to the utmost satisfaction of our clients. Our Award-Winning services include Commercial General Contracting, General Construction, Construction Management and Design-Build services focusing on a comprehensive range of projects and scopes. Our portfolio covers a broad range of sectors within the construction industry. This includes Restaurants, Retail, Offices/Corporate, Commercial, Institutional (I.C.I.), Industrial, Entertainment, Recreational and more!
Pre-Construction Services are used in the planning of a future construction project before the construction takes place. It's main focus is the complete coordination, control and planning of a construction project from takeoff to completion. 
At GTA General Contractors, our contracting team effectively collaborate with our own in-house commercial design team to become one effective and efficient contractor-led design & build team to provide our clients with the highest quality service in the Canadian construction industry.
As a general contractor we are responsible for providing all of the material, labor, equipment (such as engineering vehicles and tools) and services necessary for the complete construction of a project. By choosing to work with one team, you can streamline communications saving you many frustrations and sleepless nights.
Architectural Design Services focuses on the components or elements of a building and/or Space. Our Architecture Design Team will work with your available space and elements to create a coherent and functional structure ready to be built by our construction team.
GTA General Contractors is a full-service construction project management company specializing in Construction Management, Project Management and related Consulting services.

At GTA General Contractors we are continually innovating for today's upcoming brands and entrepreneurs, which is why we have created a unique, never before seen package – all under one roof! Brand + Design & Build is a new powerful and industry-leading package for new businesses or businesses in need of a complete brand refresh. 
Why Choose GTA General Contractors
vs. another Toronto Construction Company
At GTA General Contractors, We are a Resourceful, Experienced team of Solution-Minded Construction and Design Managers who see the whole picture, not just simply the construction work. We know construction, understand branding, and know the important role communication plays in all aspects of a projects lifespan. From the start of each project, our staff go above and beyond the call of duty to become one solid, effective and results driven team, together with our clients and our team of construction experts. 
Being the best in our field means that we are committed to every project, we have ingenious ideas that become reality and go the extra mile to deliver the best after-construction services.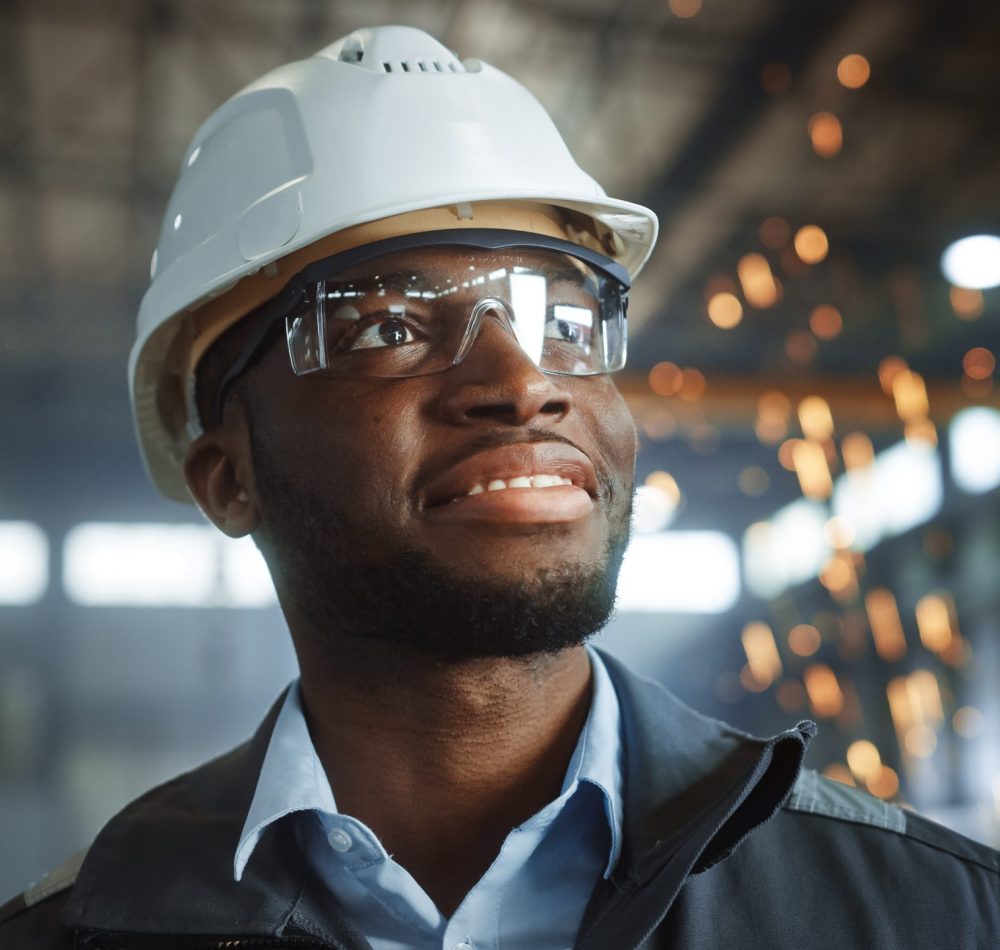 Building Ontario for 30+ Years
One Team dedicated to Building Quality & Engaging Construction Projects...
Since 1991, GTA General Contractors has been an industry-leading Commercial Construction Company providing expert level construction services to the commercial and retail industry across the Toronto / GTA and Ontario areas. GTA General Contractors has built a strong reputation for building quality, & efficient commercial projects while providing the highest quality customer service in the Canadian construction industry. Our commercial general contracting services range from complete turnkey design & build construction solutions handling the clients needs from start-to-finish to simple construction consultation and structural renovations. 
Whatever your needs, we have the experience and knowledge to get it done right, whether it's a Commercial, Hospitality, Industrial, Institutional, Educational, Healthcare or Office Construction project.  GTA General Contractors (GTAGC) is a complete full-service General Contracting Company based in Toronto, ON and provides expert construction services across Ontario. 
As one of Toronto & Ontario's Leading Full-service General Contracting & Project Management companies, GTA General Contractors, has many years of extensive experience. We have been Toronto's Favorite ICI Construction Company for over 30 years
Looking to speak with a GTA Team Member about your next Retail Project?
Whether you have a project in mind and you're looking for a reliable commercial construction partner or you own a property that you would like to remodel for a new lease agreement. Our retail construction experts are here to provide their many years of specialized expertise to help make your project a success
We bring your Ideas to Life...
We provide captivating and effective commercial construction solutions for local and international clients, helping established and start-up businesses grow.
GTA General Contractors is a leading Commercial General Contracting firm in Toronto, ON that specializes in General Contracting, Design & Build and Construction Management with a strong emphasis on Commercial, Retail, Hospitality, and Institutional Projects. We help brands and businesses stand out and connect with their audiences through their atmosphere and space.
At GTA General Contractors we are continually innovating for today's upcoming brands and entrepreneurs, which is why we have created a unique, never before seen package – all under one roof! Brand + Design & Build is a new powerful and industry-leading package for new businesses or businesses in need of a complete brand refresh. This package is for those entrepreneurs who want to stand out from their competition and shake-up their industry with new and engaging concepts while setting themselves up for future success in their industry…
Featured Projects & Case Studies
Featured Projects Fjallraven Retail Store | Toronto Toronto, ON Retail Construction Fjallraven Retail Store | Toronto Fjallraven is an Swedish clothing retailer …
Recent Insights & Publications
Whether you are a new building owner or restaurant manager or you are in the midst of building a commercial project, the one thing that they all have in common is the hassle of building maintenance. While building maintenance can be very time consuming, it can reap massive rewards down the road as you avoid […]
"When we decided to bring our concept to life, we started our search for a company that actually understood restaurants, unique concepts and who were going to treat us 'newbies' with respect. We came across GTA General Contractors, and arranged a meeting right away. They not only worked with us to fix our plans, but also to work within our budgets. The GTAGC team welcomed a 'hands on' owner to be as involved as possible and to help educate us along the way. They took our vision, and brought it to life. Their professionalism was always on point and answered every question we had, no matter the time of day."