Having a fundamental understanding of architectural design balance and colour palettes is a useful basis when it comes to planning and designing a restaurant; however, there is more to it than that. The layout of a restaurant is an essential part of its marketing strategy. If you choose the correct elements for your restaurant's interior design, you may bolster its entire concept in a way that drives up sales and boosts awareness of your company. The interior design of your restaurant should improve the quality of the meal and encourage repeat business from customers who enjoyed both the cuisine and the atmosphere.
How the Kind of Restaurant Affects the Interior Design of the Restaurant
Even though the food at your establishment is considered to be the greatest in town, if customers don't love the atmosphere and don't feel like they can relax there, they may not suggest it to their friends and family. The kind of restaurant that you run will be the single most important factor determining the appearance of your establishment.
Various Categories of Restaurants
In essence, there are eight distinct varieties of restaurants, which are as follows:
Family restaurants
Pop up restaurant
Fast-food/ QSR
Ghost or Commercial Kitchen
Fast-casual
Restaurant buffet
Cafes/Bistro
Fine dining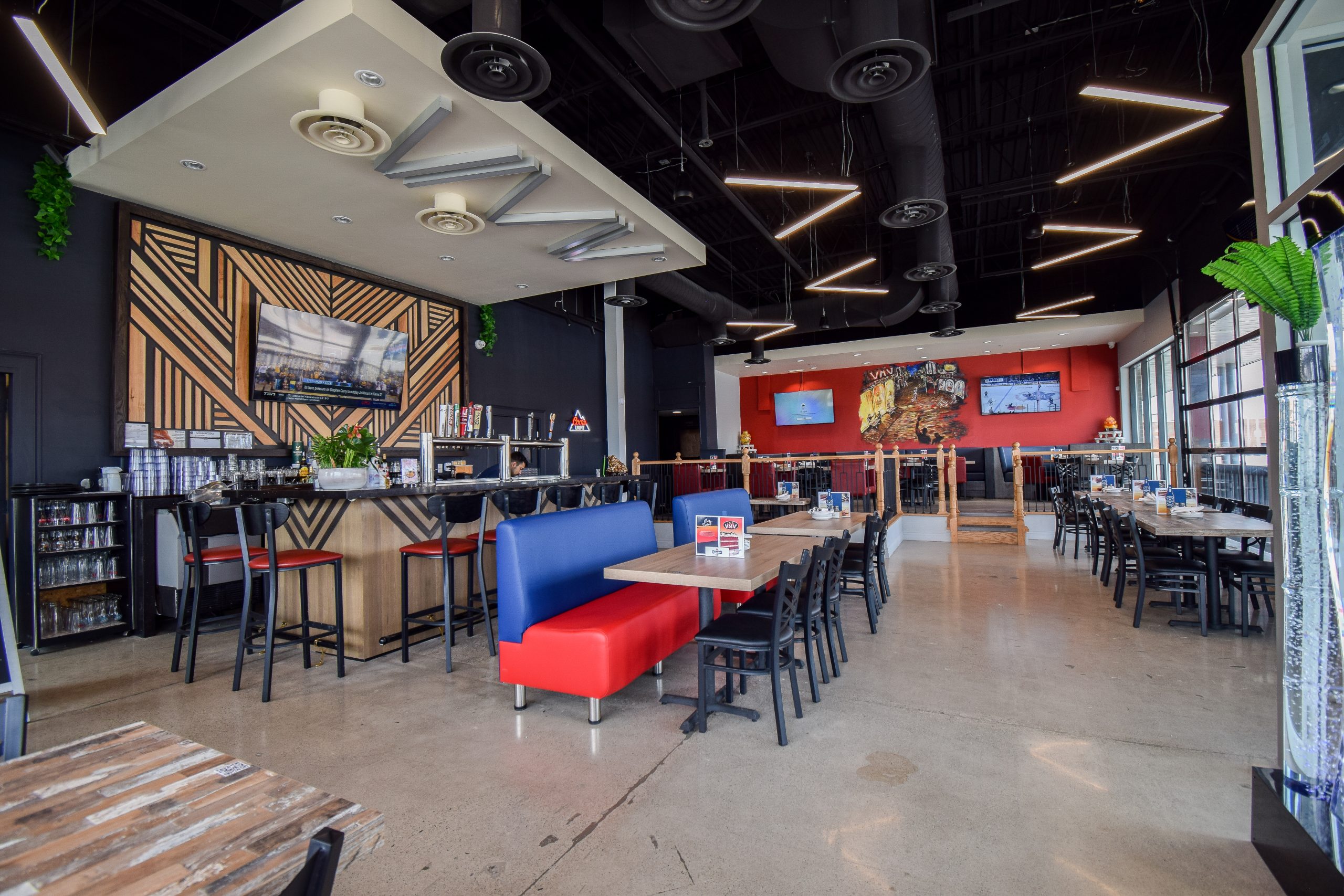 Interior Restaurant Design Essentials
There are six primary components of interior design that need to be taken into consideration when designing a new restaurant, and these components are not dependent on the sort of eatery that you run.
1. Color
Neuroscientists and businesspeople alike are aware of the impact that colour can have on our mental processes. The unconscious mind is capable of producing responses to colour that can be quite potent. Because the colour red has the tendency to make us feel more hungry, it is frequently used in the restaurant industry. Take, for instance, McDonald's as an example. They have used the colour red in their company emblem, their uniforms, and their interior design.
Think about the colour blue for a moment. It has a relaxing impact, which would make it ideal for a home bathroom or bedroom, where relaxation is the primary objective; yet, in a restaurant atmosphere, it may actually slow down metabolism. When it comes to the interior design of restaurants, the colour that is your personal favourite might not be the one that is ideal for the bottom line.
2. Décor
Keep in mind that your customers have no idea how much money you spent on your decor when you are picking out tables and chairs. They won't be able to tell the difference between a chair that cost you $900 from a designer and one that you purchased in bulk from a warehouse. Customers care more about functionality than anything else.
If you own a restaurant that specializes in fine dining, you should strive for a more plush and comfy decor, soft lighting, and fluid lines. These elements will encourage patrons to linger longer in the establishment so that they can sample multiple meals and drinks. Coffee shops that attract a younger clientele and have a higher rate of table turnover are in a better position to decorate with more contemporary components, such as glass and metal, as well as with more intense lighting and hard lines.
3. Illumination
It is impossible to adequately emphasize how important and influential lighting is in the design of restaurants. The ambiance of a restaurant is largely determined by the lighting that is present there. Lighting that is positioned in such a way as to take advantage of its surroundings can accentuate particular architectural aspects, illuminate inviting lounging places, and even conceal certain defects. When hung over dining tables, pendant lights with a smaller diameter tend to create a more personal and romantic atmosphere, whilst overhead lights with a bigger diameter tend to make the space appear lighter and more open. Since you don't have experience with lighting and want to design a restaurant, it is well worth your money to hire someone who does, particularly if this is such an important component of the design.
4. The Distance Between Seats
It is essential to strike a balance between catering to a sufficient number of customers so as to generate a profit and ensuring that customers enjoy their experience. It is important that both the wait staff and the customers be able to move freely throughout the restaurant without being forced to squeeze in between the tables. For instance, in order to create a cozier atmosphere that encourages customers to linger over their meals and spend more money overall, gourmet restaurants leave extra space between each table. Customers in fast-casual restaurants tend to finish their meals in a shorter amount of time, which allows restaurants to set tables closer together.
5. Music
Much like colour, music can have a huge impact on the mood of both employees and customers while also driving appetites. This is especially true in restaurants, where the atmosphere can have a direct bearing on sales. People chew more quickly when they are listening to music with a faster tempo, which can help restaurants clear tables more quickly. Classic music has the effect of slowing us down and making even the most complex cuisine feel much more elegant. Make use of the connection that exists between food and music in order to improve the overall design and atmosphere of your restaurant.
6. The Temperature Inside and the State of the Air
It is important to avoid having the eating area become overrun by the heat and odours coming from the kitchen. The proper heating, cooling, and ventilation system will allow the dining area to remain smoke-free, comfortable, and at an ideal temperature. Even while heating, ventilation, and air conditioning (HVAC) systems for restaurants can be rather pricey, it is an investment that is well worth making if it means that you will attract new customers who will recommend your business to their friends and family.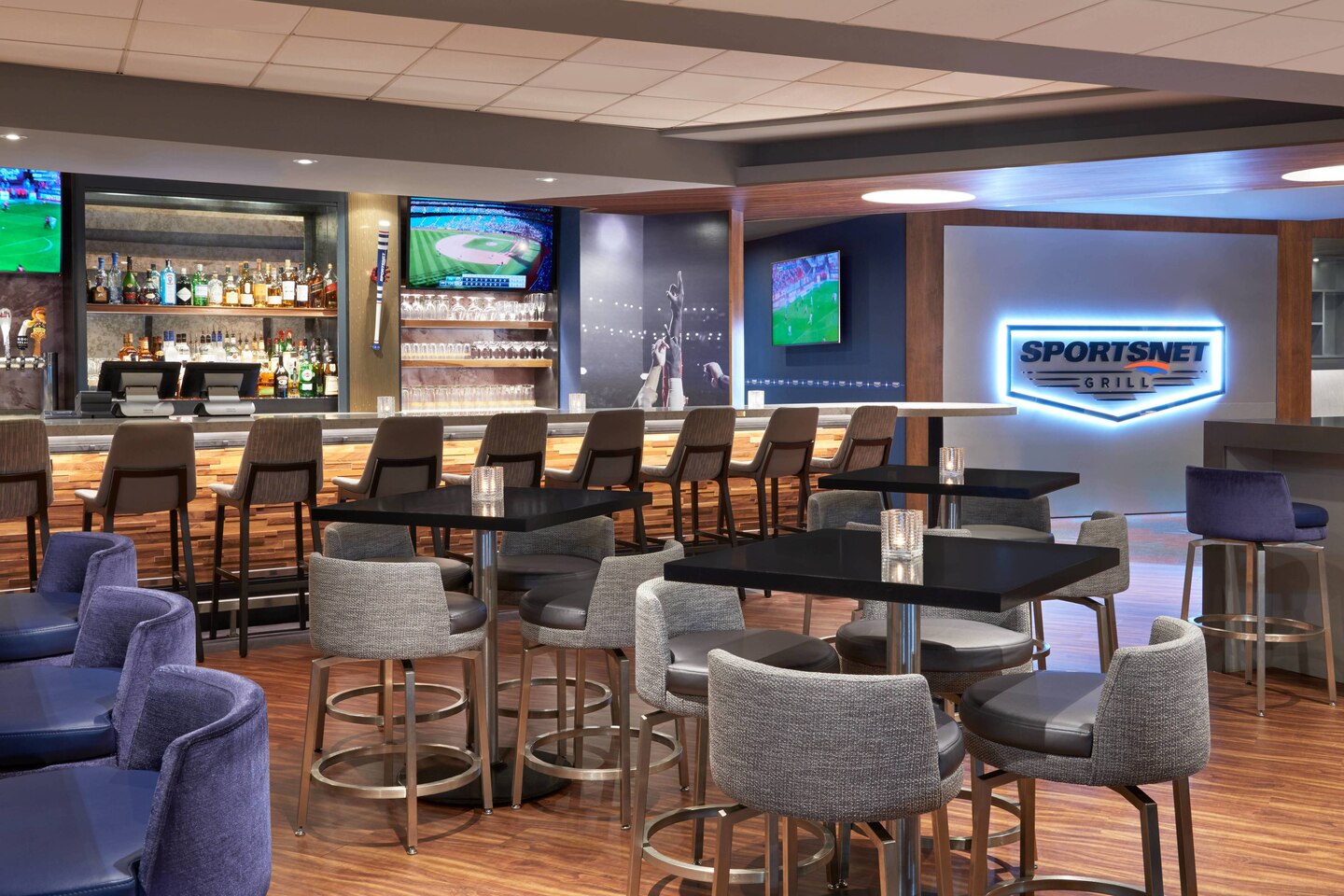 ---
Restaurant Design Layout Basics
It is simple to let oneself become preoccupied with the interior design of the dining room to the exclusion of other parts of the home that are equally important, such as the main entrance, the bathrooms, and the kitchen. However, they are also significant aspects that will have an effect on the experience that the client has. The following are some fundamentals to consider when planning the restaurant layout:
Front Reception/ Entrance
The customer's initial impression of your establishment is formed upon entering the establishment, and this encompasses both the interior and the exterior of the entry. Make your restaurant feel more inviting by decorating it with elements like signs, music, lighting, plants, and other design elements that represent the restaurant's overall concept.
Waiting Area
Restaurants that include a waiting area should not only provide comfortable seating, but they should also make the most of the space by placing advertisements for special events like wine tastings, happy hours, and other such activities. Additionally, be sure to arrange a sufficient number of menus in this area so that customers can start planning their orders and getting enthusiastic about the food they will be eating. Customers who are waiting for their table and have access to a bar area should be able to get a drink from that area while they wait.
Kitchen & Food Preparation Area
Every restaurant revolves around the kitchen and serves as its focal point. The layout of the kitchen will be determined to a considerable extent by the kind of foods that will be served, the commercial equipment that will be used, and the technology that will be incorporated. You want to make sure that the employees have simple access to the resources they require as well as a logical flow of information that helps them work at their highest level.
Bar Area
It's possible that some customers would rather eat their meals in the bar. That being the case, the bar area of the restaurant needs to offer the same level of coziness and friendliness as the rest of the establishment. The problem is to make sure that it is also a practical place because servers will be coming in and out of it to pick up drink orders to deliver to tables and utilize the point of sale system. There must be a harmony between the aesthetics and the practicality of the design.
Dining Room
When planning the layout of your dining room, don't overlook the importance of accommodating your wait staff. You do want the atmosphere to be warm and inviting, but your employees also need to be able to perform effectively in the dining area and easily carry out the many parts of their service responsibilities. Check to see that the number of seats you have available complies with the local fire rules, and spend some time in each seat to get a sense of the perspective from each location. This might assist you in positioning each seat and table in the most optimal manner.
Bathroom & Restrooms
Another area in which a poor first impression can destroy a business's chances of retaining existing consumers is this one. It is important that the restrooms at a restaurant maintain the same aesthetics in terms of design and atmosphere as the rest of the establishment. Also, make sure that someone is in charge of making sure that the bathroom is kept clean and that there is an enough supply of paper products during each shift.
If you want to get quite far in the restaurant sector, having a fantastic menu and delicious cuisine can get you pretty far, but having a well-designed facility that enhances the dining experience will really cement the deal. In spite of the fact that COVID-19 is still having an effect on the industry, you can still put in the effort to leave a favourable impression on your clients, even if the majority of your business now consists of processing orders placed online using mobile applications and other types of computer software. It doesn't matter what kind of restaurant you own; if you put in the time and effort, you can make your business a success by thinking carefully about the important design components that you use and how those aspects influence the way in which consumers perceive the food they order.
GTA General Contractors is an Canadian leader in Full-service Architecture, Design, Engineering, and Restaurant Construction services in Toronto/GTA, Barrie, Hamilton, Niagara Falls, and surrounding areas. We can assist you in turning your restaurant concept into a reality…on time, on budget, and just as you intended. Call us at 647-341-1030 or send us an email today.