Top 18 Questions to Ask Your Commercial General Contractors
Creating a commercial space is generally a first-time experience for business owners.
If you've never done this before, it might be rather intimidating.
However, if you know what questions to ask commercial general contractors before the process begins, you should feel more at ease with the entire operation.
Here is a list of 18 questions that every small business owner should ask before selecting a commercial contractor, regardless of whether the job is new industrial construction or a commercial remodel.
1. How long has your business been in operation?
It is essential that you collaborate with a Canadian commercial general contractor who has been in business for a long period of time or who possesses a sufficient amount of knowledge to handle your build out in a professional manner. The general contracting industry is sometimes characterized as a "fly by night" business, which might put customers at risk of receiving substandard work or an uncompleted build out.
2. Have you worked on projects that are comparable to the ones we are working on?
When it comes to commercial construction or industrial building services, you definitely don't want to go with a residential contractor. In addition, your requirements may not be met by every commercial building companies out there. If a company specializes in renovating residential bathrooms or home construction, then hiring them to create a new industrial warehouse is probably not the best use of your time and could put your project at risk.
3. Do You Have Experienced Project Managers? Are You Working With Reliable Subcontractors?
When it comes to quality, commercial general contractors are usually only as good as their least reliable subcontractors. If they are unable to get the subcontractors out to the site to execute the work essential to provide you a high-quality job on schedule, then you should consider looking into other possibilities. In addition to this, it is essential to have a project manager overseeing the work in order to guarantee that the work will be done appropriately.
At GTA General Contractors, all of our subcontractors go through a very extensive prequalification process which includes reference checks, license reviews, and more – this way you can be sure that working with our team means you work with the best of the best and can successfully deliver your project on time and within budget.
4. Are you able to verify that your general contractor possesses a license, bonding, and insurance?
Your selected commercial general contractor needs to have the appropriate insurance and licenses in order to demonstrate that they are knowledgeable in their field. This is something that is expected of commercial construction companies in Ontario. Even for relatively simple projects like remodelling a commercial office, we strongly advise that you hire a commercial contractor that possesses all three of these credentials. Before you choose a general contractor, make sure you check their credentials by requesting to see their certificate of insurance and license.
5. How long will this process of building out take to complete?
It is essential that you and your partner establish your respective expectations for the duration of the construction timetable at the outset. Make sure that the commercial general contractor is willing to commit to a delivery date, and include penalties and other consequences in your contract in the event that they do not meet the deadline. With that said, currently the material and equipment industry is experiencing extended lead times for certain materials such as commercial roof top units, certain electrical equipment, mechanical equipment, etc.
6. What is the schedule for your payments?
You have a responsibility to learn the billing strategy that the contractor intends to use for this job. Never pay for the complete project up front; doing so is asking for trouble and should be avoided at all costs. Instead, begin by making a down payment, then move on to making progress payments, and then make the final payment. You should talk to them about what you will need from them in order to make that final payment, such as a Certificate of Occupancy, and you should include that requirement into the contract.
In the Canadian construction industry, proper commercial contractors typically require a deposit upfront and then bill on successful milestone completion, which ensures that you are only paying for successfully completed work.
7. What Makes You Different From Your Competitors in the Market?
Experienced commercial construction companies typically have ties with the city, which can help accelerate the process. These companies also typically have superior project managers, subcontractors, and other personnel. Hiring a highly active commercial general contractor that keeps their subcontractors busy may be the best option for your project, however this will depend on the scope of your work. If a subcontractor is forced to wait too long between jobs, they will eventually locate another one.
8. Who Will Be Responsible for the Design of the Plans?
Does the contractor use its own mechanical engineers and commercial architects or are they outsourcing the work to a third party partner? You may also want to work directly with your own space planner or architect and have them provide the construction plans to the contractor.
The design–build method of delivering projects is used in the building and construction sector. It is a technique of delivering a project in which the services of design and construction are hired by a single entity known as the design–builder or design–build contractor. This entity is known as the design–builder.
Additionally, there is a single point of responsibility with design-build. Because the design-build contractor is accountable for all of the work on the project, the client has the ability to pursue legal remedies against any entity that may have caused a problem.
The traditional strategy taken for new building construction projects involves appointing a designer on one side of the project and a contractor on the other side. This is done in order to ensure that the project is completed successfully. The typical order of work is altered when the procurement technique known as design–build is used. It satisfies the client's desire for a single point of responsibility, which was expressed during the consultation, with the goal of lowering risks and overall expenses. Even though it is normal practice to have more specialized work done by subcontractors, the design-build contractor continues to serve as the primary point of contact and driving force behind the project.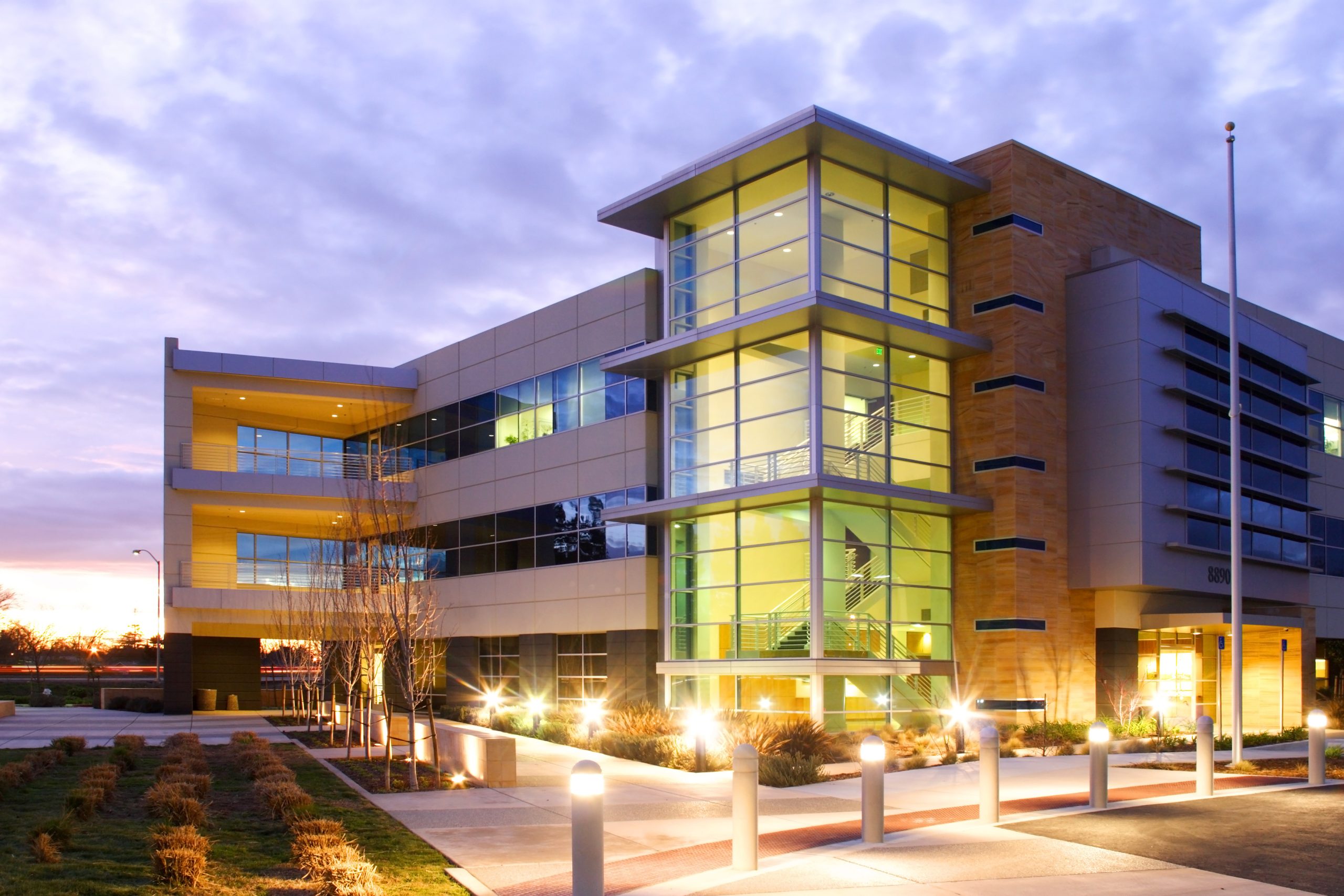 9. How Quickly Are We Able To Get The Project Underway?
After receiving plans from the architect or space planner, the general contractors will require some time to compile their bids and submit them. And these schedules can vary considerably depending on whether you require an entirely new build out or a straightforward renovation. They will next draw together a timeframe for the completion of the project and schedule the general labourers and subcontractors. The sooner the contractor is able to obtain everything they require, including the necessary permits from the city, the sooner they will be able to begin work.
10. Do You Offer Guarantees Or Warranties For The Work That You Perform?
After a new building is constructed, the materials have a tendency to settle. Even if the contractor is the best in the industry, wood framing can lose a considerable amount of its mass in the first year after installation due to water evaporation. This can cause drywall nails to pop and cracks in the wall. Make sure that the commercial general contractor guarantees the quality of their work and that they provide warranties on anything that they put on the property. The best commercial general contractors will warranty their work for a certain period usually 1-2 years, however, some contractors can provide extended warranties for an additional fee
11. Have you met the deadlines for the delivery of the previous three projects that are similar to this one?
The construction industry is renowned for missing deadlines and delivering work past the expected date. If your contractor has a history of completing projects on time or within a reasonable amount of time, you may expect them to adhere to the same standard for your own project. However, if they have a history of missing deadlines, you should probably look elsewhere
One thing to note – it is easy to blame a general contractor for extended schedules or delays, however, it isn't always the general contractors fault. Commercial General Contractors are often held at the mercy of suppliers, building permit departments, utility companies and if they experience any delays or logistical issues, unfortunately it is outside the general contractors control.
12. How do you ensure that the project costs are accurate?
After they have received your initial offer, most contractors will proceed to lock in their price with subcontractors for a set amount of time. Make sure that you start the job within that timeframe, else the pricing might need to be adjusted. Be wary of the way the contract is written; if they are collecting a percentage of the entire cost of the project, they may have an incentive to cause cost overruns in order to earn more money.
One thing to watch for is to make sure the quote/proposal is well-laid out and clearly communicated, the best commercial general contractors will usually sit-down with you to review the quote line-by-line to make sure everything makes sense and if any questions pop up they can answer them on the spot.
13. Do You Have A Claims History?
General Contractors are frequently sued, whether they were at fault or not. It is best to be upfront and ask them directly, "Do you have a Claims record?" Some clients can be unreasonable and sue at the drop of a hat, yet others have properly explored legal options. You don't want to find yourself in the position of having to pay an attorney to sue a contractor who left the job half-finished.
If a contractor has good amount of references available to provide and has a history of successfully completing projects – you are usually safe to proceed. However, you should always do your homework – check their reviews, ask for references, etc.
14. Do You Maintain A Job Safety Record?
When working in construction, attention to detail and safety are critical. A great safety record demonstrates that the commercial general contractor cares about their personnel, which indicates that they will care about getting your job done correctly. If they have a poor safety record, it is likely that they try to cut corners wherever possible, which means you will get a second-rate job.
15. Can you provide references of past projects?
If your commercial general contractor has prior expertise with the type of project you want to work on, they should have no problem offering references. Call these previous clients to find out what it was like to work on a project with that contractor – you never know what you'll learn.
16. Are your Vendors and Suppliers local?
When suppliers are close to the project, the general contractor has better control over getting products supplied on time. If they're procuring materials from out of state, there's no telling what kind of delays might occur due to transit, embargoes, and so on.
17. Is your bid a ballpark figure for project costs or a set price?
When you employ a commercial general contractor, be sure you understand what you're getting into. If they merely gave you an estimate of their entire prices, your budget may soon become out of whack. You'll want to get your costs fixed before moving on to reduce the possibility of cost overruns.
18. What does your current project schedule look like?
Your commercial general contractor may be the perfect fit in the world, but if they are fully booked for the next six months, it may not matter. Inquire with your commercial contractor about their timetable so you know they will be able to complete your task on time.
Conclusion
GTA General Contractors has been a prominent commercial general contractor in the Toronto/Greater Toronto Area (GTA) and throughout the entire province of Ontario for more than 30 years, and we are able to design, manage, and construct your project from start to finish. In addition to construction and commercial development, GTA General Contractors is a full-service construction and development company that also offers consultancy services, construction management, design/build services, general contracting, project management, and a variety of other related services.
You will have unrestricted access to your project manager at all times if you choose to deal with GTA General Contractors. This manager will keep a close eye on the development of your project right up until it is completed.