Attracting customers to a retail store is just one step in creating sales and increasing revenue. For a store to be successful, customers must feel the urge to buy once they are inside. Retail fixtures are one of the most effective ways to make this happen.
In this guide, we'll look at how you can use fixtures to enhance your retail space and increase sales. We'll discuss the role that fixtures play in creating a positive sales experience, how to select the right fixtures for your store, and best practices for optimizing your displays to encourage purchases.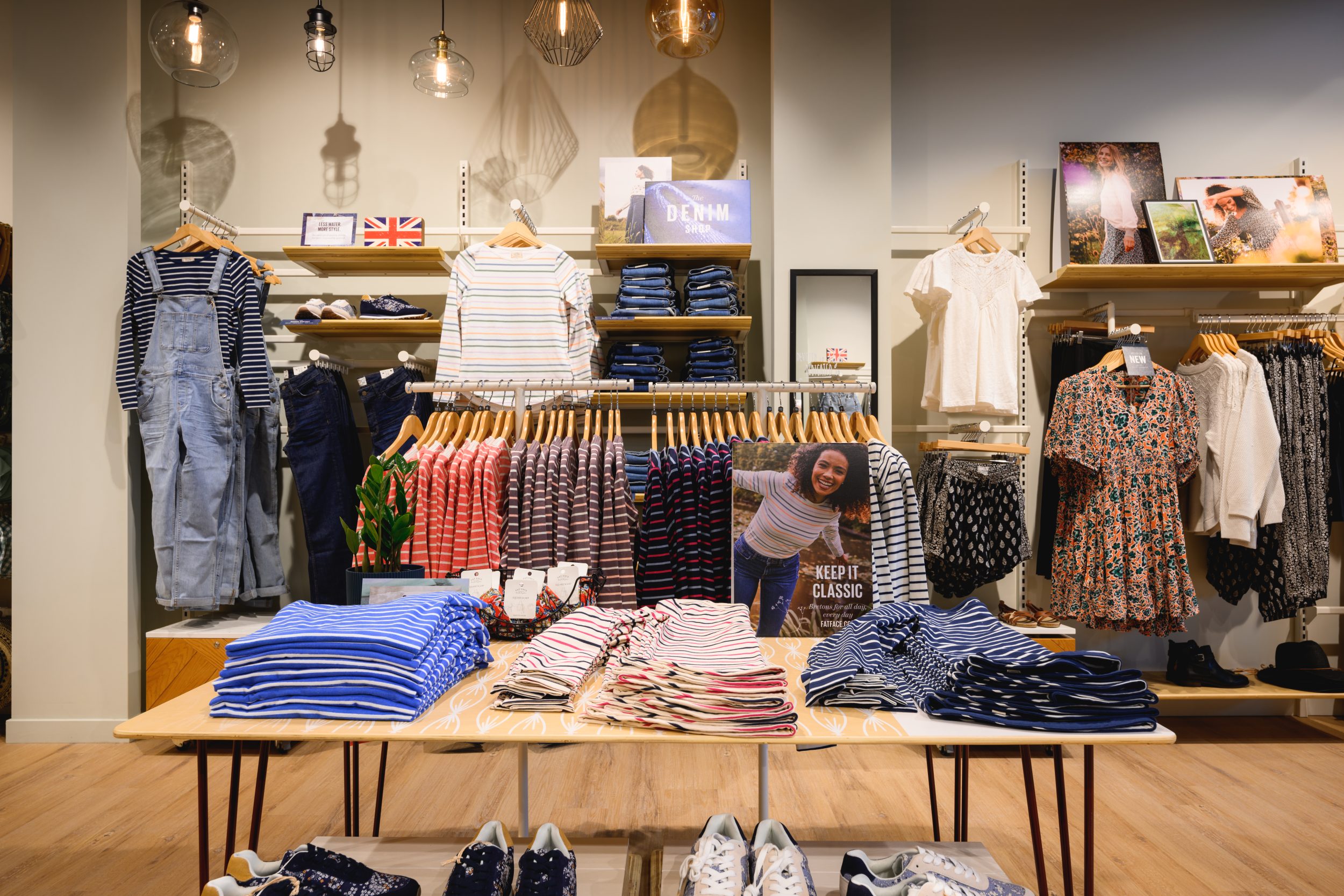 Maximizing Your Retail Space with the Right Fixtures
When it comes to retail sales, space is at a premium. Every inch of square footage is valuable real estate, and making the most of that space can make or break your store's success. This is where the strategic use of fixtures comes in.
By choosing the right fixtures for your space, you can maximize your retail footprint and create merchandising opportunities that drive sales. This might mean utilizing floor space more effectively, creating vertical merchandising opportunities, or freeing up valuable counter tops for sales.
The Role of Fixtures in Creating a Positive Sales Environment.
The right retail fixtures can also create a more positive sales environment. By giving customers an organized and visually appealing space in which to shop, you can guide their journey and nudge them towards making a purchase.
A well-placed display using fixtures such as shelves, display cases, and mannequins can create a focal point that captures customers' attention and draws them into your store. This is key to creating an enjoyable and effective sales experience.
Read more: How Much Does it Cost to Open a Retail Store in Canada?
Selecting the Right Retail Fixtures for Your Store
Choosing the right fixtures for your store requires careful consideration of your merchandising needs. Different types of products require different types of fixtures, and your space limitations will also come into play.
Do you need racks for clothing or hangers for accessories? Do you have small, fragile items that require secure display cases? Do you have a limited amount of floor space to work with? These are all considerations that should guide your fixture selection.
Factors to Consider When Choosing Fixtures.
When selecting fixtures, there are several key factors to consider. Functionality is paramount, but aesthetics can also play a key role in creating a visually appealing store environment.
Additional considerations include the durability and versatility of the fixtures, any installation or placement requirements, and the ability to easily update or swap out displays as needed.
Read more: The Ultimate Guide to Retail Construction
Optimizing Your Display for Maximum Sales
Once you've chosen the right fixtures for your store, it's time to optimize their usage to drive sales. One of the most effective ways to do this is by creating an eye-catching display. This can be achieved by using bold colors, lighting, and visual elements that encourage customers to explore and engage with your products.
Another way to make your display more visually appealing is by implementing proper merchandising techniques. Grouping similar items together, displaying best-sellers prominently, and incorporating signage or interactive elements can all help to make your display more dynamic and engaging.
Strategies to Encourage Impulse Purchases.
Encouraging impulse purchases is a proven way to increase your store's revenue. By strategically placing small, low-priced items near the checkout area or offering limited-time promotions and discounts, you can incentivize customers to make an additional purchase on their way out.
Another way to encourage impulse buys is by creating a sense of urgency. This can be achieved through the use of creative displays, exclusive or limited-item releases, or even something as simple as signage that highlights time-limited sales.
Read more: How Much Does Branding Impact Retail Sales?
The Benefits of Effective Retail Fixture Usage
Effective retail fixture usage can lead to increased sales and revenue. By using fixtures to create a more engaging and visually appealing shopping experience, you make it more likely that customers will stay in your store longer and that they'll be more likely to make a purchase.
Improved Customer Experience and Satisfaction.
Finally, effective fixture usage can lead to improved customer experience and satisfaction. By creating a well-organized and appealing retail space, you make it more likely that customers will enjoy their shopping experience and be more likely to return to your store in the future.
Conclusion
Using retail fixtures to drive sales and increase revenue is a proven strategy for improving the success of your store. By carefully selecting the right fixtures, optimizing their usage, and creating an engaging and visually appealing shopping experience, you can increase the likelihood of customers making a purchase while also improving their overall satisfaction with your store.
About GTA General Contractors Ltd.
GTA General Contractors has been a leading full-service retail design-build construction company in the Toronto/Greater Toronto Area (GTA) and throughout Ontario for more than 32 years, and we are able to design, manage, and build your project from start to finish. GTA General Contractors is a full-service construction and commercial development company that also provides consultancy services, construction management, design/build services, general contracting, project management, and more.