Finding the best commercial construction company can be a challenging task, especially if you are unfamiliar with the industry or have limited experience with construction projects. However, by following a few key steps, you can effectively research and evaluate potential contractors to ensure that you select the best fit for your project.
1. Define Your Project Goals and Needs
Before you start looking for a commercial construction company, it is important to have a clear understanding of your project goals and needs. Consider the following factors:
Scope of work: What type of construction work do you need to be done? This could include new construction, renovations, or additions to an existing structure.
Budget: How much do you have to spend on the project? It is important to have a realistic budget in mind so that you can narrow down your search to contractors who are able to work within your financial constraints.
Timeline: Do you have a specific timeline in mind for the project? It is important to have a clear understanding of when you need the work to be completed so that you can select a contractor who is able to meet your deadline.
2. Research Potential General Contractors
Once you have a clear understanding of your project goals and needs, you can start researching potential commercial construction companies. Here are a few steps to follow:
Ask for recommendations: Ask friends, family, colleagues, or industry professionals for recommendations on commercial construction companies they have worked with in the past. This can be a good way to find contractors with a proven track record of success.
Search online: Look for commercial construction companies in your area that specialize in the type of work you need to be done. You can search for contractors on websites like TrustedPros or RenoAssistance, or you can use search engines like Google to find local contractors.
Check out their website: Once you have found a few potential contractors, visit their websites to learn more about their services and experience. Look for information about the types of projects they have completed in the past, their team members, and any certifications or accreditations they have.
Read reviews and ratings: Look for online reviews and ratings of the contractors you are considering. This can give you a sense of their reputation in the industry and help you get a better idea of the quality of their work.
---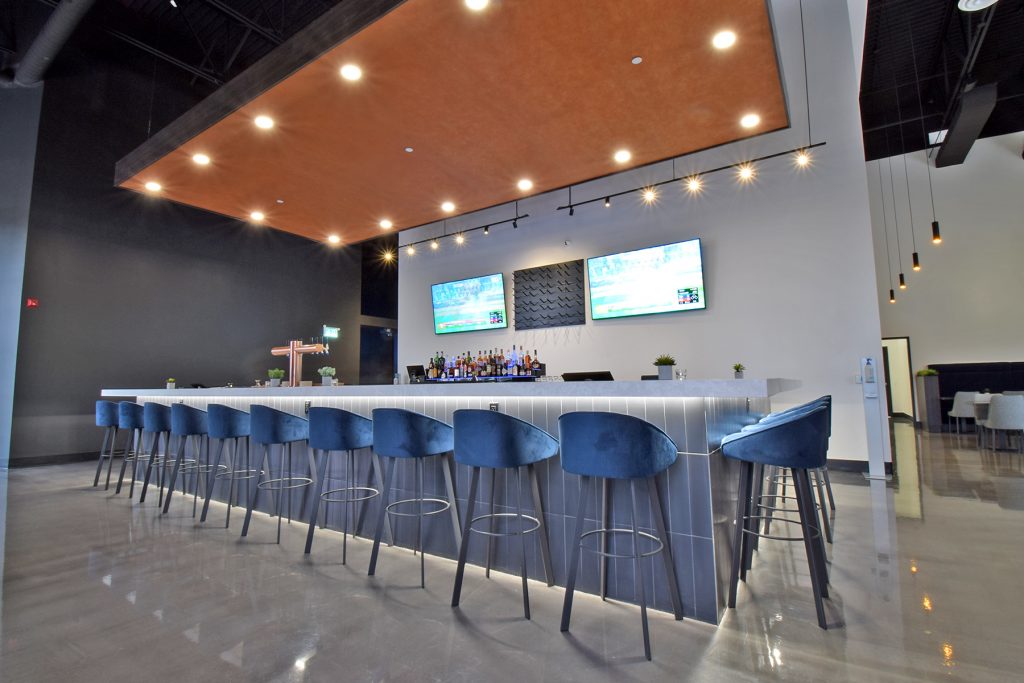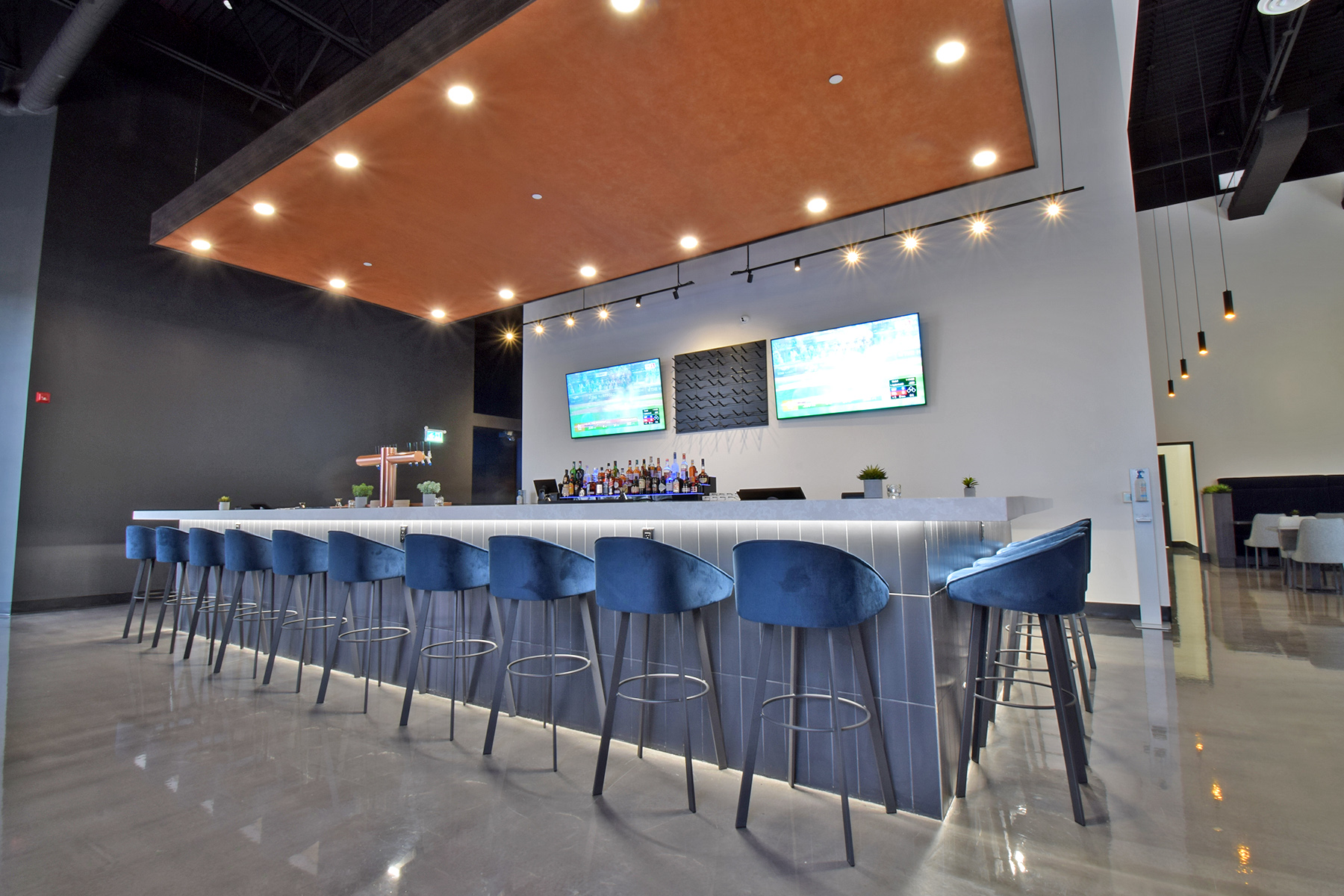 ---
3. Evaluate their Qualifications and Experience
Once you have narrowed down your list of potential commercial contractors, it is important to carefully evaluate their qualifications and experience to ensure that they are well-suited to your project. Here are a few key factors to consider:
License and insurance: Make sure that the contractor you select is licensed and insured. This will protect you in the event of any accidents or injuries that occur on the job site.
Bonding: It is also a good idea to choose a contractor that is bonded. This means that the contractor has secured a financial guarantee in the form of a bond, which can provide additional protection in the event that the contractor fails to complete the work as agreed upon.
Experience: Look for contractors with experience in the type of work you need to be done. For example, if you are building a new commercial building, you will want to select a contractor with experience in new construction projects. Similarly, if you are renovating an existing structure, you will want to choose a contractor with experience in renovations.
References: Ask the contractors you are considering for references from past clients. This can give you a better idea of the quality of their work and how well they communicate with clients.
Read more: Top 18 Questions to Ask Commercial General Contractors
4. Request Proposals and Compare Bids
Once you have evaluated the qualifications and experience of the contractors you are considering, it is time to request proposals.
How to Request Proposals and Compare Bids in Construction
Requesting proposals and comparing bids is an important step in the process of selecting the best commercial construction company. It allows you to review the detailed plans and cost estimates provided by different general contractors or construction companies and choose the one that best that meets your project goals and budget. Here are the steps to follow when requesting proposals and comparing bids:
Request proposals from multiple contractors: Contact the contractors you are considering and request a detailed proposal for your project. Make sure to provide them with as much information as possible about your project goals, needs, and budget so that they can accurately estimate the cost of the work.
Review the proposals carefully: Once you have received the proposals, review them carefully to ensure that they meet your project requirements and budget. Pay attention to details such as the scope of work, materials, labor costs, and any additional fees or expenses.
Compare the bids: Use the proposals to compare the bids from different commercial construction companies. Look for differences in the cost estimates and consider the reputation, experience, and qualifications of each contractor. One thing to keep in mind is price, price can vary from contractor to contractor, however, proper contractors can come at a premium. In the Canadian construction industry, there are two types of contractors to watch for. There are handyman which usually are "two guys in a truck" type of setup and then there are proper construction firms. Alot of people when considering bids, make the mistake of only look at price instead of the overall project scope and company offerings. Choosing the handyman option can mean a cheaper price initially, however, you can run the risk of substantial extras, not enough resources, slower timelines and lower quality of work. The reason these issues can arise is due to the work only being done by one or two people and can also have less available resources to solve problems. At a proper construction firm, you pay for better service and more resources. With a proper general contractor, they typically have substantial resources and a larger project operations team, which if any issues do pop up, they are corrected immediately. For example, at GTA General Contractors, every project is assigned atleast, 1 Project Manager, 1 Site Supervisor, and 1 Project Coordinator to make the project as efficient as possible. At a handyman option, the project is usually managed and built by the same one or two people, which can cause some issues to pop up.
Negotiate the terms: If you find that the bids are significantly different, you may want to negotiate the terms with the contractors to try to get the best deal. For example, you may be able to negotiate a lower price in exchange for a longer timeline or a reduction in the scope of work. If all of your received bids are coming in significantly higher than your set budget, one option to consider is Value-Engineering.
Choose the best contractor: After reviewing the proposals and comparing the bids, select the commercial construction company that you feel is the best fit for your project. Consider factors such as the cost, the contractor's reputation and qualifications, and the terms of the proposal.
It is also a good idea to get everything in writing, including the final bid and the terms of the contract. This will help to protect your interests and ensure that both parties are clear on the expectations for the project.
Conclusion
GTA General Contractors has been a leading commercial construction company in the Toronto/Greater Toronto Area (GTA) and throughout Ontario for more than 32 years, and we are able to design, manage, and build your project from start to finish. GTA General Contractors is a full-service construction and commercial development company that also provides consultancy services, construction management, design/build services, general contracting, project management, and more. If you decide to work with GTA General Contractors, you will have unrestricted access to your project manager who will monitor the progress of your project until it is finished – day or night!