Are you a fan of FatFace's stylish and comfortable clothing? Then you'll be thrilled to hear that FatFace has opened their 1st Official Canadian location in the picturesque town of Niagara-on-the-Lake, Ontario! This exciting news has been made possible by the renowned GTA General Contractors, who have crafted a stunning retail space that reflects the brand's unique blend of fashion and lifestyle.
Located in the heart of Niagara-on-the-Lake, this new FatFace store offers an inviting and relaxed shopping experience for locals and visitors alike. As you step inside, you'll be greeted by a warm and welcoming atmosphere, with rustic wood finishes, soft lighting, and tasteful decor that exudes a cozy yet modern vibe.
One of the first things you'll notice is the carefully curated selection of clothing and accessories that FatFace is known for. From casual and comfortable clothing for women, men, and kids to trendy footwear and accessories, there's something for everyone. The collection features a wide range of styles, from classic and timeless to contemporary and on-trend, catering to different tastes and preferences.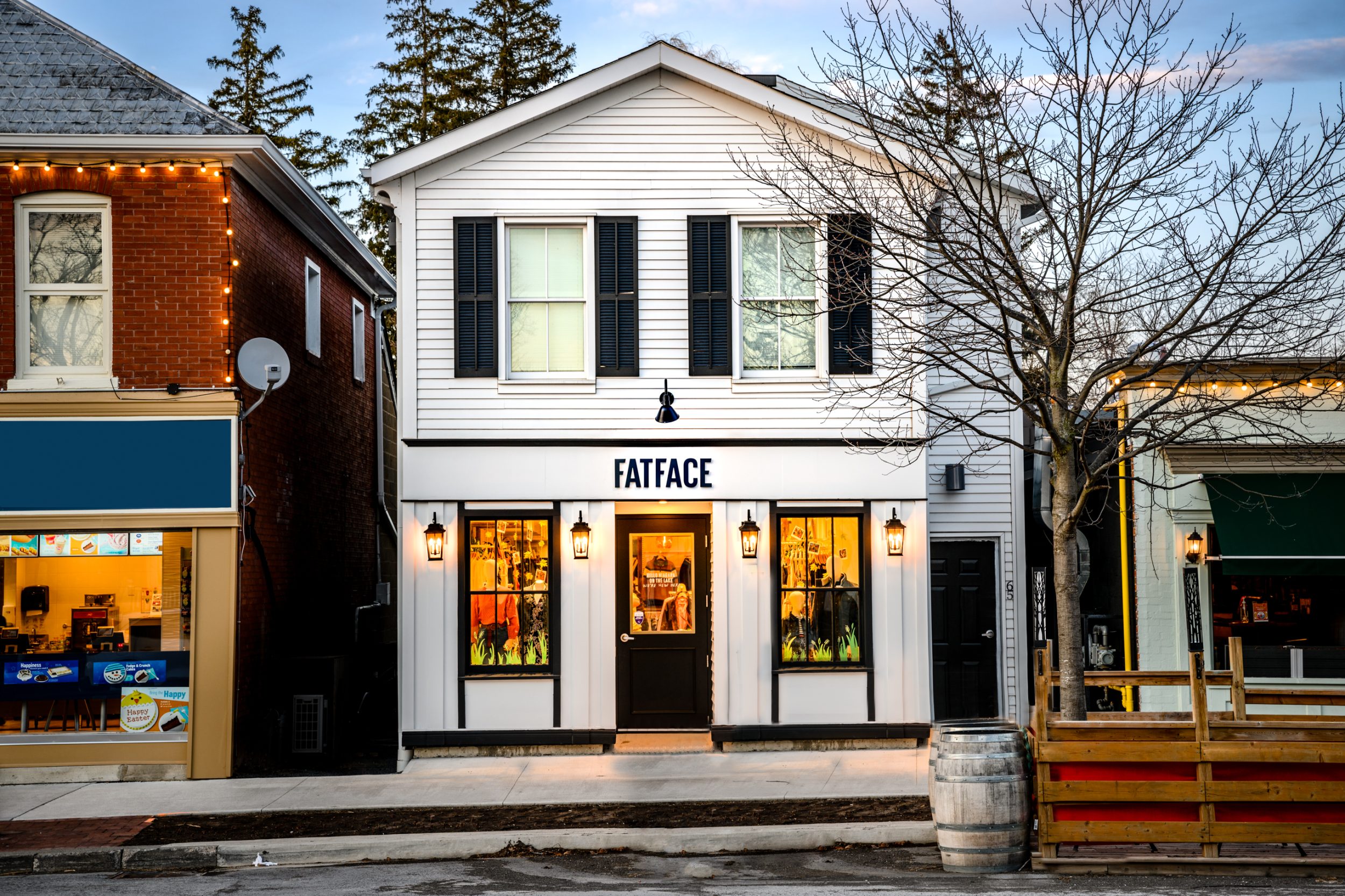 The attention to detail in the store's design and layout is truly impressive, thanks to the craftsmanship of GTA General Contractors. Every aspect has been carefully considered to create a seamless and enjoyable shopping experience. The spacious and well-organized layout allows customers to browse and explore the merchandise with ease, while the thoughtfully placed mirrors and fitting rooms provide a convenient and comfortable space for trying on clothes.
In addition to the stylish clothing and accessories, FatFace's new store in Niagara-on-the-Lake also showcases the brand's commitment to sustainability. FatFace is known for its ethical and eco-friendly practices, and this is evident in the store's design and materials. GTA General Contractors have used environmentally responsible materials and construction methods to minimize the store's environmental footprint, aligning with FatFace's values and ethos.
The store's location in Niagara-on-the-Lake adds to its charm. Known for its scenic beauty and historic charm, Niagara-on-the-Lake is a popular tourist destination in Ontario, attracting visitors from all over the world. The new FatFace store provides a unique and exciting shopping experience for both locals and tourists, offering a curated collection of clothing and accessories that are perfect for the town's casual yet sophisticated lifestyle.
Read more: How Much Does Branding Impact Retail Sales?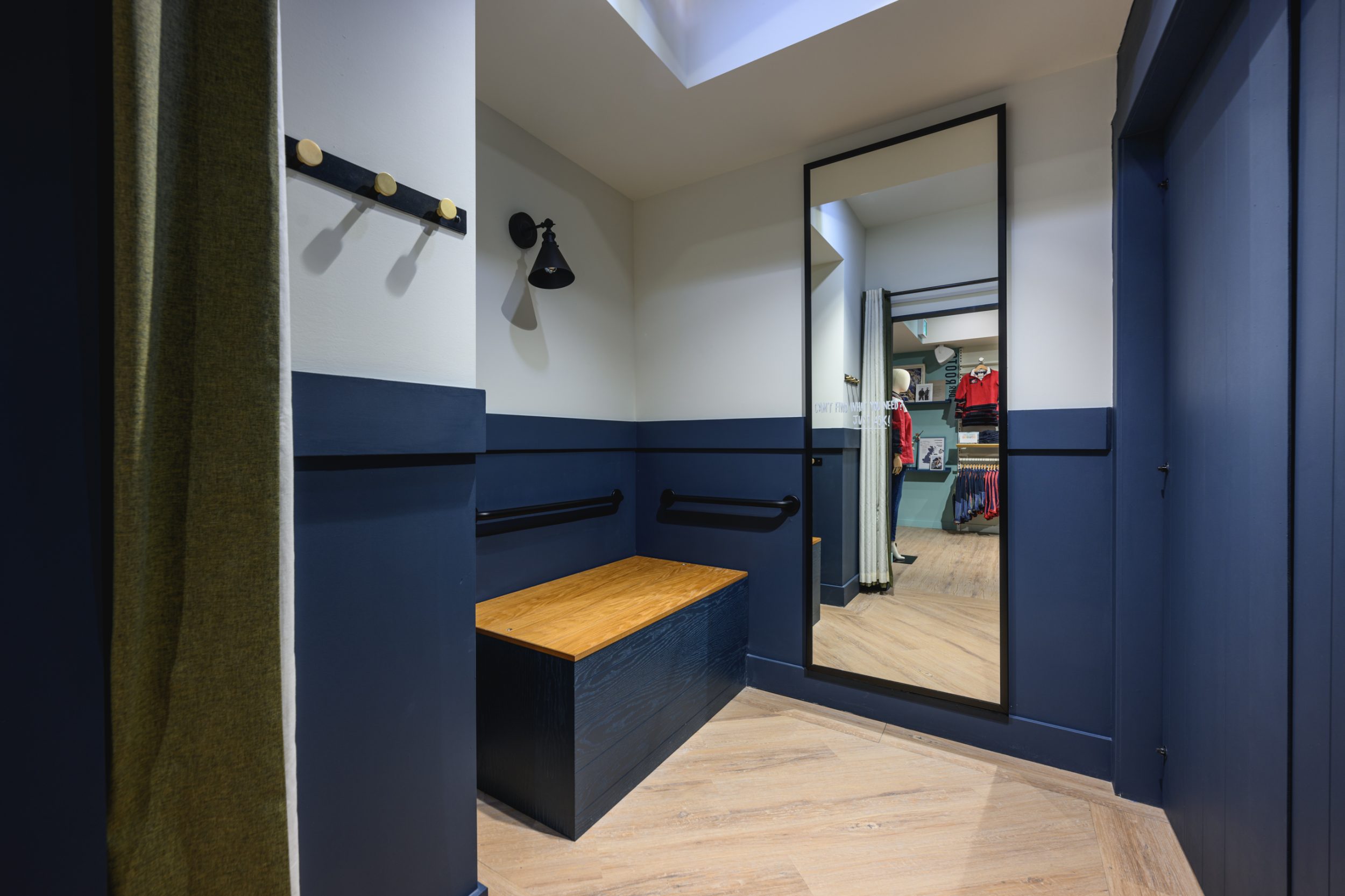 As a multichannel retailer, FatFace also offers a seamless online shopping experience for customers who prefer to shop from the comfort of their own homes. The new store in Niagara-on-the-Lake is integrated with FatFace's digital business, allowing customers to browse and purchase products online, and even take advantage of convenient in-store pickup options.
The opening of FatFace's new store in Niagara-on-the-Lake is an exciting development for both the brand and the local community. With its stylish clothing, commitment to sustainability, and inviting store design by GTA General Contractors, the store is sure to become a popular destination for fashion-conscious shoppers in the area. Whether you're a long-time FatFace fan or new to the brand, a visit to the new store in Niagara-on-the-Lake is a must for anyone seeking quality clothing that combines style and comfort in a welcoming and environmentally responsible setting. Visit FatFace in Niagara-on-the-Lake today and experience the perfect blend of fashion and craftsmanship brought to you by GTA General Contractors!
Read more: How Much Does it Cost to Open a Retail Store in Canada?
About GTA General Contractors Ltd.
GTA General Contractors is a renowned design-build retail construction company with over 32 years of experience serving the Toronto/Greater Toronto Area (GTA) and Ontario. Our expertise encompasses a wide range of services, including pre-construction, construction management, design/build, general contracting, construction services, base-building and more.
As a full-service general construction and commercial development company, we are equipped to handle every aspect of your project from conception to completion. Our team of skilled professionals is committed to delivering exceptional results, ensuring that your construction project is completed to the highest standards of quality, safety, and efficiency. With a proven track record of excellence, GTA General Contractors is the go-to choice for clients seeking reliable and comprehensive construction solutions in the GTA and beyond.