We are thrilled to showcase our latest project, the successful design and construction of CRAVE Doughnuts' second location in Oshawa. Our team is proud to have played a crucial role in bringing this exciting expansion to life for CRAVE Doughnuts.
Seamless Project Execution:
From the initial planning stages to the final walkthrough, our team at GTA General Contractors ensured that every aspect of the construction process was executed with precision and professionalism. We worked closely with CRAVE Doughnuts' team to understand their specific requirements and translated their vision into a functional and visually appealing space.
Customized Design and Quality Workmanship:
Our team took pride in delivering a customized design that met CRAVE Doughnuts' unique needs. The new location in Oshawa features a modern and inviting interior with a doughnut display that highlights the delicious treats on offer. We paid meticulous attention to every detail, ensuring that the craftsmanship was of the highest quality, from the installation of the fixtures to the finishes throughout the space. The new commercial kitchen has greatly increased their cooking capabilities providing more space for creation of delicious treats for their customers, along with, all-new equipment and fixtures.
Collaborative Partnership:
Our partnership with CRAVE Doughnuts on their second location in Oshawa was a collaborative effort. We fostered open communication channels, closely collaborated with their team, and ensured that their vision was brought to life. Our experienced team provided valuable input and expertise at every stage of the project, resulting in a space that perfectly reflects CRAVE Doughnuts' brand and values.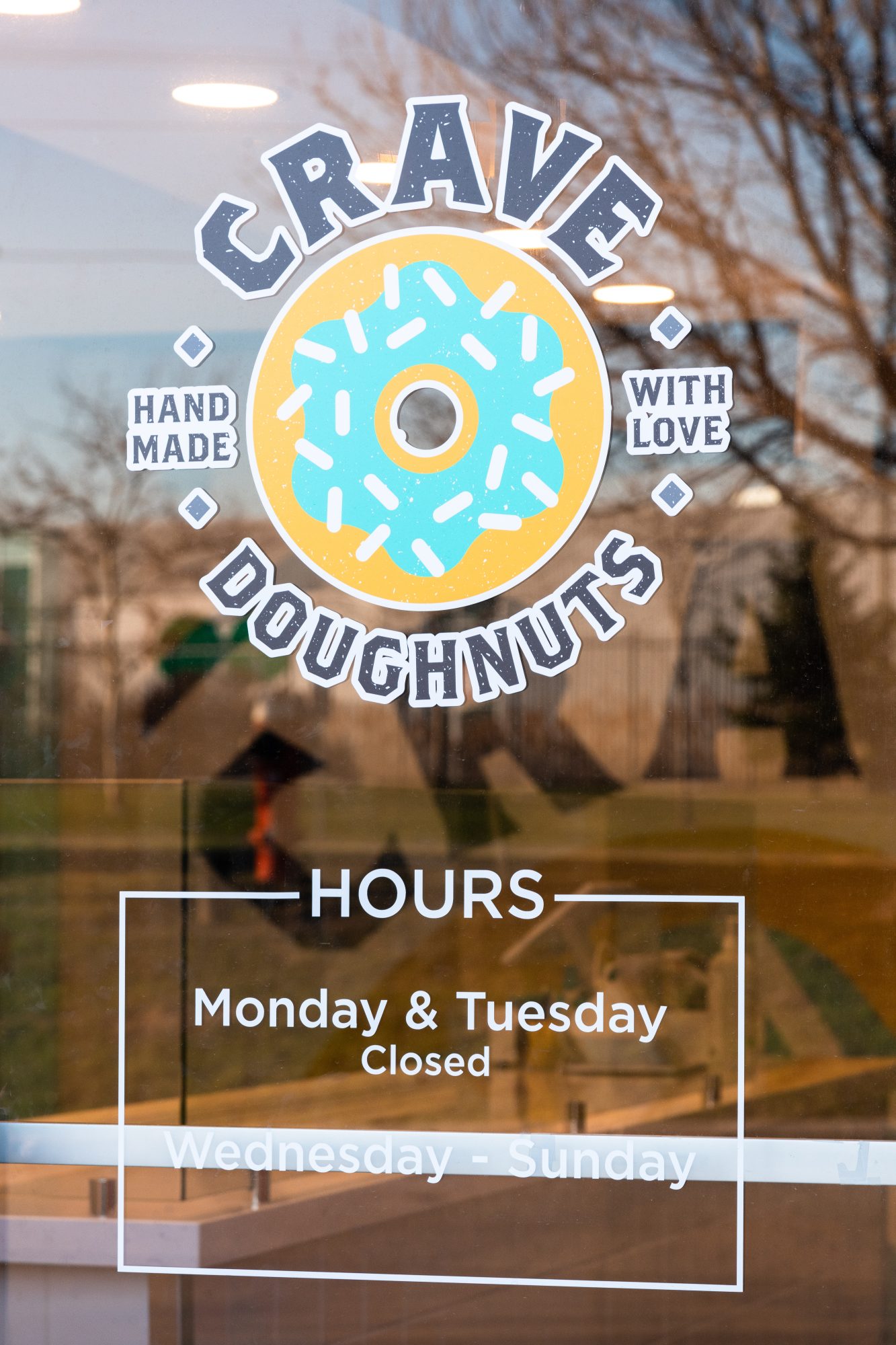 CRAVE Doughnuts – Oshawa Location
1115 Wentworth St. West, Oshawa, ON