GTA General Contractors is proud to unveil their latest project, CKTL & Co. – a revolutionary cocktail lounge located in the heart of Toronto's Financial District. This innovative concept constructed by GTA General Contractors, promises to be a game-changer in the city's vibrant culinary scene. A unique collaborative effort brought to you by The Fifteen Group (Restaurant Consultant), Yellowbird Design (Interior Design), and GTA General Contractors (Construction & Project Management)
The highlight of CKTL is its unique stock exchange-inspired concept, where prices of menu items, from appetizers to cocktails, rise and fall in real-time based on the interest of fellow patrons or "traders." This dynamic market pricing system creates an interactive and engaging experience, allowing guests to participate in the excitement of a virtual stock exchange while enjoying their favorite drinks and food.
GTA General Contractors leveraged their expertise in cutting-edge construction techniques to bring CKTL to life. The lounge features a modern and sophisticated interior, with rich textures and sleek finishes that exude a luxurious ambiance. The layout, carefully crafted by Yellowbird Design and GTA General Contractors, provides ample space for up to 95 guests to socialize, relax, and immerse themselves in the unique atmosphere of CKTL.
Services Provided: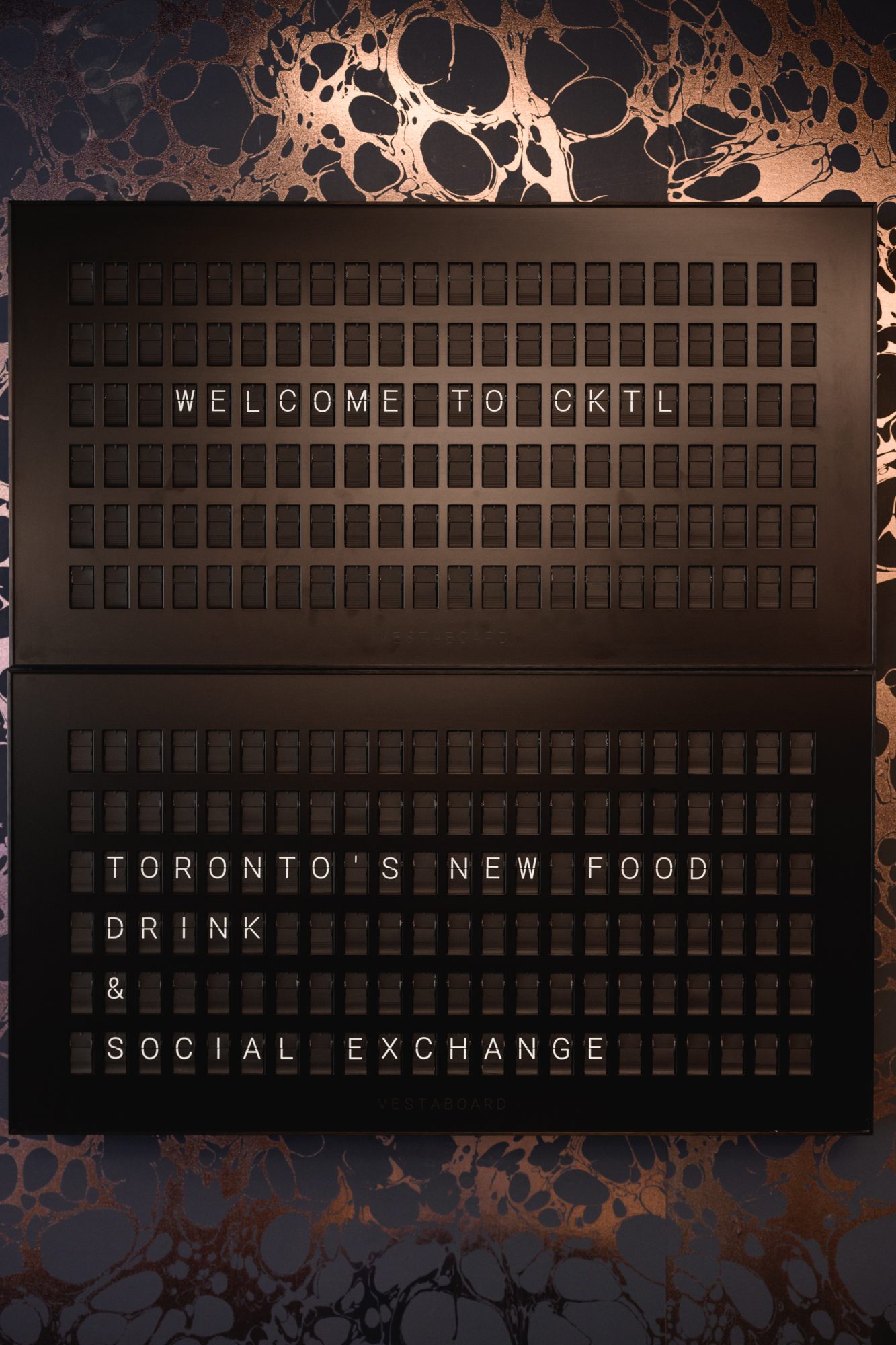 CKTL & Co.
330 Bay St., Toronto, ON