Top 3 Tips for Developing a One-of-a-Kind Restaurant Concept in Canada
Are you looking to start designing a restaurant concept in Canada this year? Before you do, be sure to read our top tips for developing new restaurant concepts to get you and your business on the road to success as quickly as possible
Choosing a restaurant concept is one of the most important steps to opening a restaurant.
Your concept is your overall idea. It's what defines your brand and the unique experience you'll offer your customers.
There's a lot to think about when starting a food business, but a well-developed concept plan will provide you with a complete vision of your establishment, and can help guide you as you make decisions along the way.
Here are 3 things to consider as you develop your future restaurant concept:
1 - Select a restaurant idea that is a good fit for your personality.
First and foremost, you should create an idea that you are excited about and that you want to commit your time, effort, and resources in.
Start by exploring why you want to start a restaurant.
Are you, for example, good with people? Do you enjoy interacting with people and engaging with them? Consider an idea that allows you to engage directly with consumers on a daily basis. Do you prefer creating new recipes and concentrating on food preparation and delivery? If this is the case, you could be a good fit for a more operational idea, such as a catering business, patisserie, or cafe.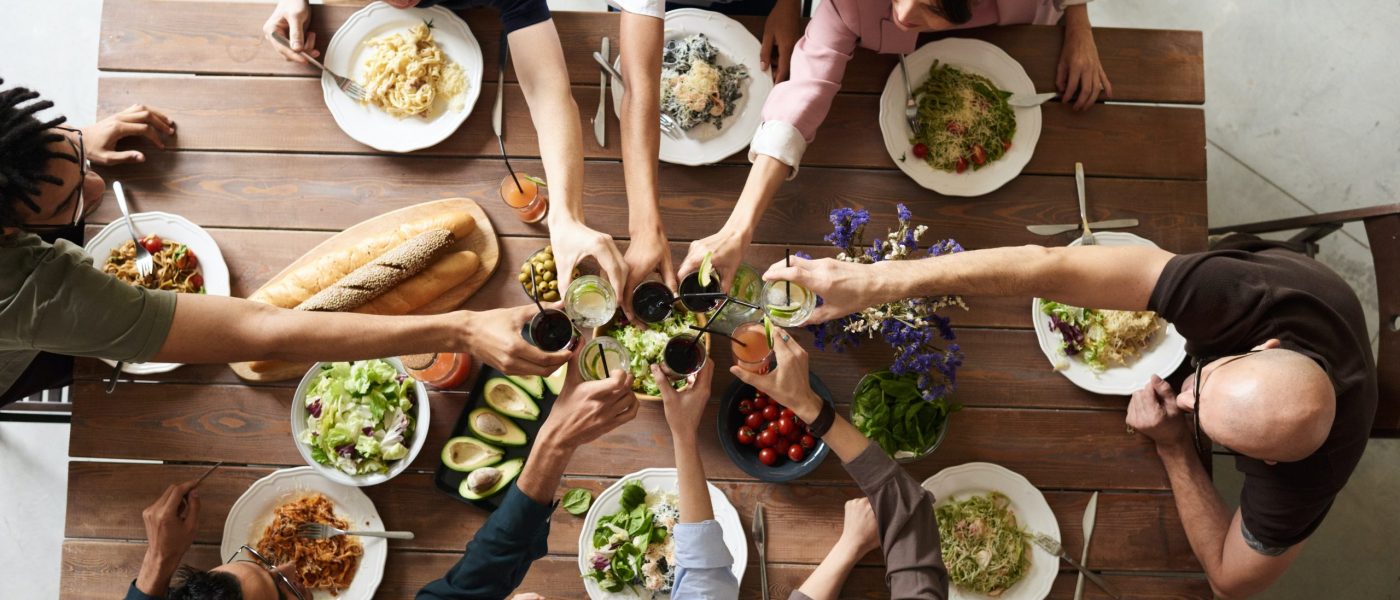 2 - Promote the restaurant experience rather than just the cuisine.
Your menu is a critical component of your entire idea, but it is not the only one. Your idea reflects the theme and personality of your restaurant. You're not only offering amazing food to guests; you're also giving them a one-of-a-kind experience, and every detail counts. While the taste of your food is crucial, you should also consider the other senses in order to offer your customers with a complete sensory experience.
Consider the following while developing a concept:
The name of your restaurant
Dish descriptions and menu design
Service manner (e.g. fine dining, cafe, casual sit-down, buffet, food truck, etc.)
The general ambience and decor
Background music or ambiance
Table count, floor plan
Location of a restaurant
How to Market Your Idea
Restaurants, by definition, centre on food, so it's essential to review how these other features will compliment your menu.
You want every element to contribute to your broader goal. Traditional Italian food, for example, pairs well with family-style eating and a laid-back atmosphere. If you want to offer many meals and fine-quality wines to your customers, you should consider fine dining service, fewer tables, and high-end 
restaurant design
 to suit your menu.
3 - Develop a solid team to compliment your abilities
Once you've decided on an idea, it's time to turn your dream into a reality. Analyze what all you offer and what you don't.Understanding your shortcomings, or where you have holes in your knowledge, experience, and skill set, may assist you in filling these gaps with partners and employees with whom you can collaborate effectively.
For example, if you're a cook with years of expertise inventing creative dishes and coordinating restaurant personnel, but you've never owned or managed a business before, picking a business partner with financial and marketing skills may be advantageous. If you're a business smart individual who understands how to build buzz but have never worked in a restaurant, you'll most likely need to employ individuals who understand the intricacies of operating a kitchen and designing a menu.
When it comes to starting a restaurant, there is a lot to consider. Taking the time to thoroughly analyse your overall idea and create a complete vision for your menu, venue, and ambience may help you stay on track while you work on the smaller aspects.Your idea may become a reality by selecting a concept that suits your personality, delivers a full experience for consumers, and allows your wonderful cuisine to shine.
Many people believe that opening a new or first restaurant is a difficult undertaking. However, as the Canadian restaurant industry expands and grows, there will be more opportunity for another one-of-a-kind, amazing restaurant. The most essential thing to remember is that restaurant ownership is all about preparing ahead of time; with careful preparation and execution, you can create a profitable, growing restaurant enterprise.
Looking for more restaurant design ideas? Our team is here to help!
We're here to help our people, our clients, and our communities achieve their ambitions. Let us know how we can help, or what you're looking for, and one of our experts will be contact you promptly