What Are the Benefits of Design-Build Construction?
If you need to expand your commercial space, you're definitely faced with the task of hiring an architect, interior designer and then a commercial general contractor to make your commercial development dreams a reality. There will be a lot of research, negotiating, coordinating with companies, and attempting to maintain track of your own business…or not!
You can use a construction process known as "design-build construction," which entails hiring the same business to do both the design and construction operations. Design-build construction eliminates the need for unneeded middlemen and eliminates the communication challenges and errors that occur with coordinating various firms. The design-build construction approach makes the entire building process much smoother, less stressful, and more economical. 
What are the Advantages of Design-Build Construction?
1. Clear and Effective Communication
You may engage the greatest interior designer and commercial general contractor in the world, but just because they're specialists in their profession doesn't guarantee they're also experts at communicating properly. When you oversee multiple companies, miscommunication, crossed wires, inaccessibility, and conflicts may and will arise. Of course, this will not happen with a design-build construction company because they have all of the professionals under one roof and communication is quick and precise.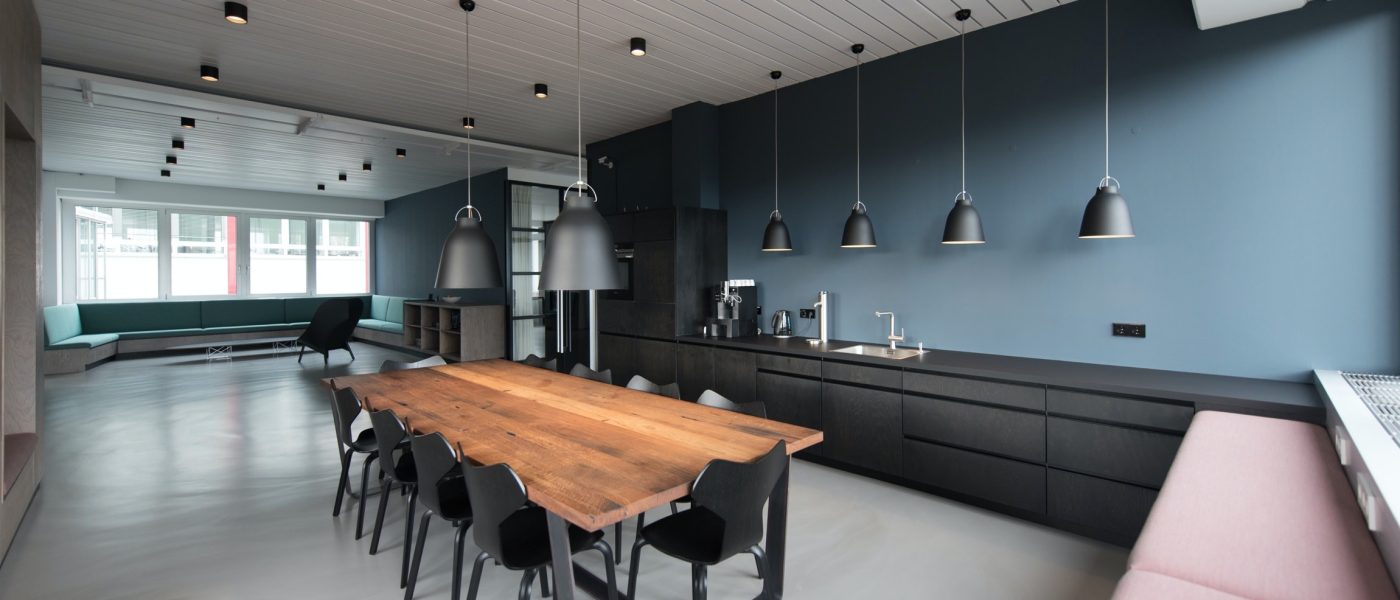 2. Seamless, & Reliable Collaboration
When you hire a design-build construction company, you won't have to worry about communication concerns because they'll handle the work with their own team and a streamlined approach that has previously been established. You won't have to waste time building up a collaborative system or planning several schedules because the design and build construction company will already have that process in place.
3. Consultation Process that is Efficient
You'll be able to consult with both an architect and a commercial contractor at the same time if you choose a design-build construction business. Your suggestions, questions, complaints, and updates will all be addressed at the same time, reducing the number of instructions, agreements, and conversations.
During a commercial building project, traditional interaction include networking between architects, designers, general contractors, and construction project managers. You must put quantity above quality in your time management. You'll be able to build a strong working partnership with a design-build construction company because they come with an efficient, centralized team. You'll have time to discuss needs, strategies, budget constraints, recommendations, job progress, and plan revisions because they come with an efficient, combined team.
You have the benefit of time with a commercial design-build construction company, as well as a proven strong relationship, an effective consulting process, robust teamwork, and direct contact… All of this contributes to a high degree of confidence and thorough understanding of the project. By the time construction begins, you'll have complete trust in your interior designer and commercial general contractor, knowing that they understand your demands and will utilize their knowledge and creativity to bring your vision to reality.
Looking for more construction insights? Our team is here to help!
We're here to help our people, our clients, and our communities achieve their ambitions. Let us know how we can help, or what you're looking for, and one of our experts will be contact you promptly