Top 5 New Retail Design Trends to Watch for in Canada
There are a few current retail design trends to keep a close eye out for. Proper retail concepts are essential for creating stores that are comfortable, safe, and engaging. You can attract new consumers, enhance shop profitability, and simplify client navigation by following the newest trends. Furthermore, a modern retail design improves your brand and experience. 
Keeping up with the newest current retail design trends can also help you promote your items, increase sales, and highlight your top-selling offerings as a retail store owner. Continue reading to discover about current retail shop trends to keep an eye out for.
1. The Internet of Things (IoT)
Internet of things functionality is a key retail store design trend in today's market. Install beacons throughout the business to give consumers messages and notifications. The beacon can transmit warnings directly to the customer's phone if they have your app loaded. In fact, you can pinpoint the store's location to provide offers, specials, and discounts. Shop owners, for example, may integrate and create notifications particularly for the clothes or jewellery departments. 
Meanwhile, you may give consumers offers depending on their time spent in the store. Incorporating beacons into your store design will undoubtedly impact consumer engagement and conversions.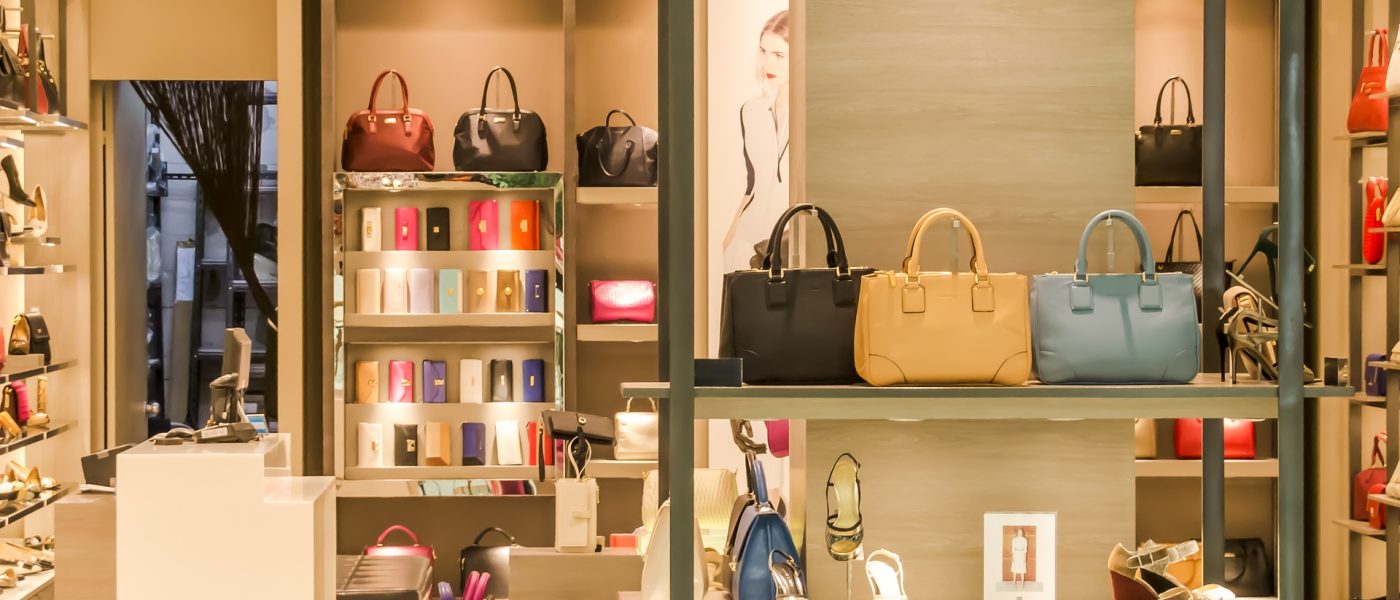 Furthermore, combining online and in-store purchasing is a fantastic retail design trend that fosters a pleasurable shopping experience. Physical, in-store buying experiences are not being replaced by digital ones. Instead, they serve as a complement to them. Consider redesigning, reimagining, and reinventing your store's layout for online consumers. 
Provide curbside pickup or contactless pickup options. Of course, effective merchants should interact with customers throughout their in-store and online purchasing experiences. Of course, these popular in-store and digital retail design interaction methods are a key trend to keep an eye on this year.
3. Contactless Technology that Saves Time
Contactless technology is undoubtedly another major retail design trend that streamlines transactions. These ground-breaking technologies ensure that shopping is a consistent, simple, and convenient experience. During the covid issue, most businesses have already used contactless technology to facilitate safe, sanitary purchases. QR codes, for example, are already very prevalent in retail establishments, restaurants, and shopping centre kiosks. 
These codes have grown in popularity due to sophisticated capabilities such as the capacity to scan goods or contact customers quickly. Without a doubt, contactless technology is a cutting-edge retail design trend that is changing the way people do basic transactions.
4. Calls to Action displayed prominently.
Indeed, bold calls-to-action are a key retail design trend to keep an eye on this year. Physical action-inspiring signs, banners, and displays are being introduced by businesses. For example, well-known businesses have used eye-catching signage with bold wording such as "try me" or "click the button." These interactive approaches are critical for increasing and driving retail sales. 
Companies that implement these techniques may better target customer emotions, motivate actions, and remain ahead of the competition. Of course, bold, eye-catching calls-to-action are a major retail design trend to keep an eye out for.
5. Environmental Design & Graphics
Modern retail shop designs, on the other hand, are suited for media creation. Design shops for consumer content creation, such as livestreaming, social storytelling, or vlogging. Multiple locations in the shop should be designated for selfies, photographs, and videos that give social context. Create a setting that resonates with people and motivates them to spread your material. 
This retail design concept works particularly well for in-store events, promotions, and experiences. Customers that frequent your retail shop may become powerful brand advocates for your organisation. This design trend, without a doubt, promotes consumer contact, blogger outreach efforts, and internet advertising.
There are a few current retail shop design trends to keep an eye on. To begin, Internet of Things (IoT) beacons deliver in-store notifications and offers. Next, combining online and in-store purchasing results in a more convenient and pleasurable consumer experience. Contactless technology may be used to make purchases more creative, convenient, and secure. Furthermore, current retail displays make use of visible calls-to-action that target client emotions, inspire behaviours, and keep you ahead of the competition. 
Consider revamping your business to appeal to modern customers. Keep an eye out for these current retail shop design trends.
Looking for more retail insights? Our team is here to help!
We're here to help our people, our clients, and our communities achieve their ambitions. Let us know how we can help, or what you're looking for, and one of our experts will be contact you promptly