If you are someone who enjoys giving people a good time and has an entrepreneurial spirit, owning a restaurant can be the perfect business for you to start. When evaluating whether or not you will be able to transform your ambition of opening a restaurant into a successful business, one of the first questions that will surely spring to your mind is, "How much does it cost to build a restaurant in Canada?"
If you have a good understanding of the factors that go into determining the typical startup costs associated with a restaurant, you will be better able to formulate a strategic business plan and increase the likelihood that you will be able to provide your customers with better dining experiences for many years to come. In this article, we'll take a look at some of the fundamental expenses that would-be owners of independent restaurants ought to factor into their business plans.

How Much Does It Cost to Start a Restaurant in Canada?

The response to this question is not easy and rather varies depending on a number of different aspects. These considerations include the type of restaurant you want to create, the location where you want to operate, and the square footage of your facility.
It's possible that you're already aware of this, but the restaurant business normally has a very slim margin for profit. The careful planning of your restaurant's beginning expenditures as well as its operating expenses is one of the most effective strategies to increase the likelihood that it will one day turn a profit. If you do not have a budget, you run the risk of going over your spending limit and reducing your profits.
Let's take a more in-depth look at some of the one-time costs you'll need to handle before ever opening your doors, as well as the regular expenses you can expect once you've gotten your business up and operating in its entirety. If you have a thorough understanding of the various components that comprise typical restaurant opening costs, you will be better equipped to make informed choices regarding your total budget and to formulate a winning game plan.
One-time start-up costs

Before you can start serving your first customers, there are a number of one-time charges that you need to account for in your initial budget plan. These costs must be paid for before you can begin your business.

Licenses and permits

In order to run your restaurant lawfully, you are going to need to get a few different licenses and permissions. It varies from province to province (and even occasionally from city to city) which licenses and permits are required of you, and they also rely on the precise services that your restaurant provides.
To get things rolling, as the proprietor of a brand-new eating establishment, you will almost certainly be required to obtain a business license, a food service license, and a liquor license if you intend to provide alcoholic beverages. A food handler's permit, a patio permission, and a live entertainment license are some of the additional types of documentation that can be required for your restaurant. These kind of permits are for employees who work with food.
Because the approval procedure for certain permits might take several months, it is in your best interest to first ascertain which permits your restaurant need and then begin the application process as soon as humanly possible. It is possible that your opening will be delayed if you do not have the proper licenses in place. If you continue to run your business without them, you run the danger of having it closed down. There are many permits and licenses that only require one payment, but there are also those that have annual payments that need to be incorporated into the ongoing costs of your business.
Commercial Kitchen Equipment

When opening a new restaurant, you will need to make a large investment in the various pieces of kitchen equipment and appliances. The total cost of building a kitchen for a restaurant will vary depending on the square footage of the restaurant as well as the food that will be served there.
It is highly likely that you will need to set money aside in order to purchase significant pieces of equipment such as ovens, stoves, dishwashers, refrigerators, and freezers – in addition to kitchen items such as pots and pans, as well as bar equipment like as cocktail shakers and ice machines. It is critical to carefully plan out your menu and consult with your employees to ascertain the cooking utensils they will need in order to successfully make everything on the menu.
You might want to consider leasing rather than buying the equipment you need so that you can save money on the initial investment. If you would rather buy your kitchen equipment rather than rent it, one option you have is to consider purchasing secondhand goods that have been maintained to a satisfactory level. Once your restaurant is operating and you have a more consistent flow of cash, you will always have the option to upgrade to new appliances. It is often to your advantage to purchase the bare necessities for the kitchen of your restaurant in order for it to run properly. You always have the option to make an investment in less critical speciality equipment and home appliances at a later time.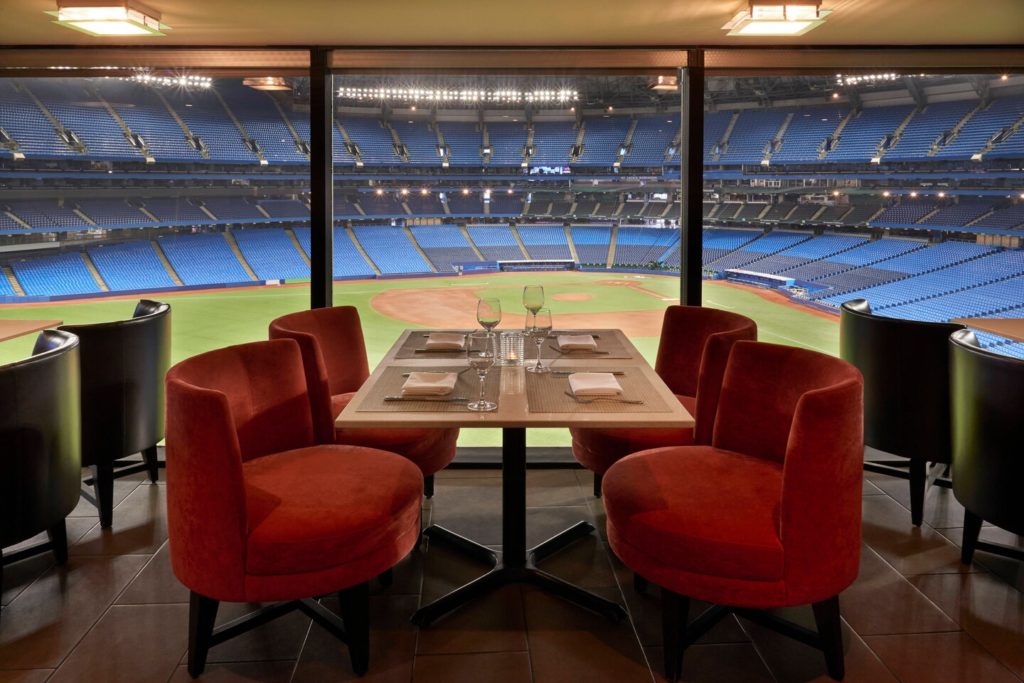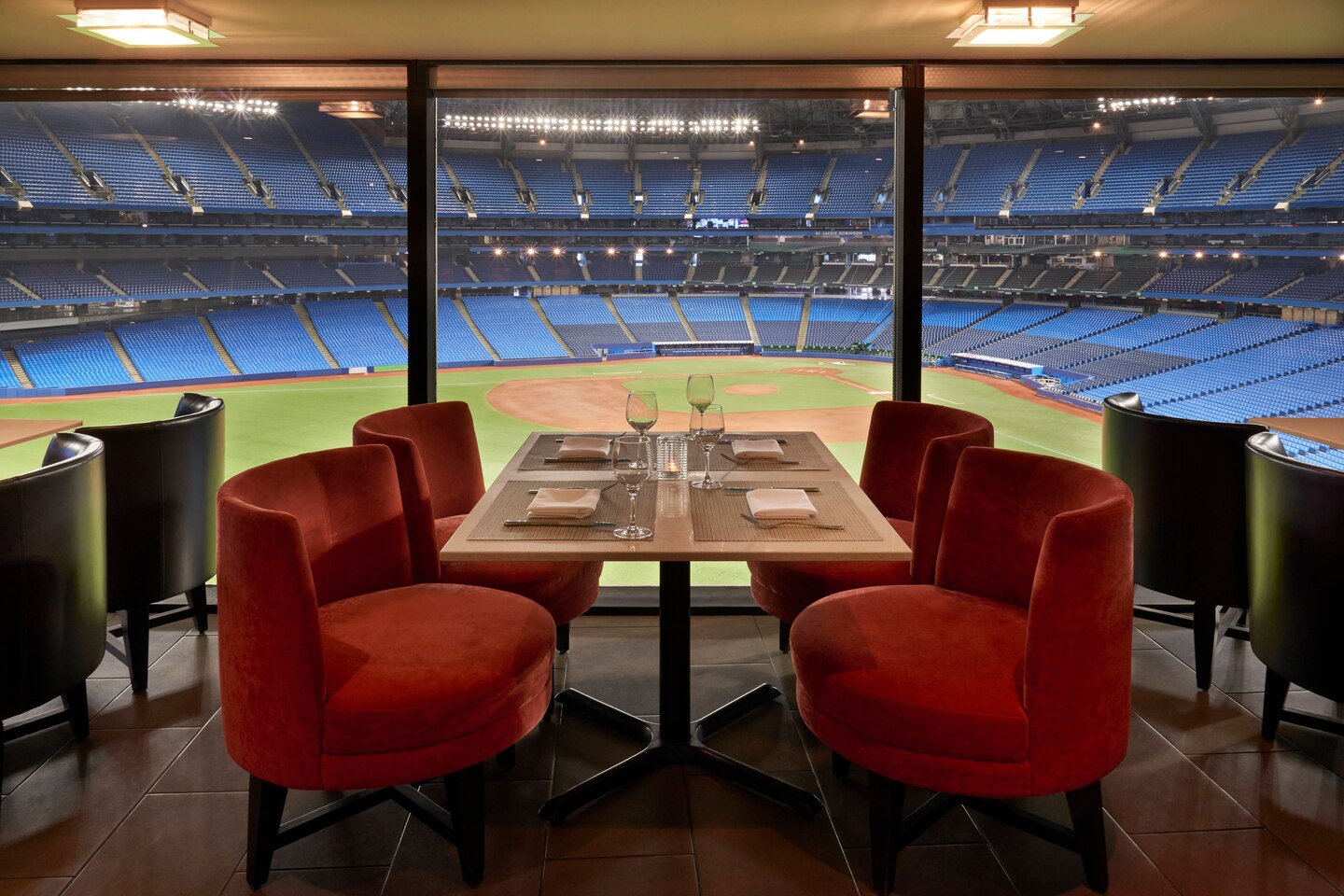 Restaurant Design & Construction Services

Before you can begin operating your restaurant and accepting clients, the location in which it is housed will almost definitely require some sort of renovation or design-build first. The overall cost of the restaurant construction project will be heavily influenced by the square footage of your property, as well as by whether or not it is already built out for use as a restaurant. You should have been prepared for this kind of event. When compared to moving into a location that is already constructed as a restaurant, starting from scratch when transforming a room into a restaurant and kitchen will result in significantly higher costs. On the other hand, moving into a location that has already been constructed as a restaurant will not result in any additional construction costs. You also need to make purchases of decor in order to create an environment that is in line with the concept of your business. This is something that you need to do.
The operation of a restaurant necessitates the purchase of a large number of fundamental adornment items, which might include everything from dinnerware to furniture to artwork. These objects all serve a purpose, but they also contribute to the restaurant's identity as a brand and the atmosphere that it creates. When purchasing all of these products at once, it is simple to spend more money than intended. Take into account how much a normal dinner would cost at your establishment, and use that sum as a point of reference when calculating how much money you will need to spend on remodelling and purchasing new furniture. It is often wise to delay the addition of certain features until after you have established some amount of cash flow in the early stages of your firm. One example of this would be delaying the purchase of kitchen equipment until after you have reached a certain level of profitability. Make an investment in one or two pieces that really stand out from the crowd, and buy things used whenever you can to minimize costs. This will help you stand out from the crowd.
Looking to learn more about creating the perfect atmosphere for your restaurant, check out our article The Ultimate New Restaurant Design Tips: Creating the Best Eating Experience
Professional Restaurant services

There is a good chance that part of the labour required to get your restaurant off the ground will be outside of the scope of your own skills. It is recommended that you get the assistance of a restaurant consultant while developing your business strategy. Additionally, it is recommended that you seek the assistance of specialists such as architects, designers, and contractors when renovating your facility.
It is also frequently advisable to retain the services of an attorney to analyze some of the documentation involved in the process of organizing your business and obtaining a license for your restaurant. This paperwork may include the lease that you sign in order to rent your premises.
Ongoing costs

Creating an accurate budget for the construction of a restaurant requires you to take into account the continuous costs that you will need to pay in order to keep your restaurant operating past the first month it is open.
Restaurant Location
One of the most important decisions you will make for your restaurant business is determining where it will be located in the future. Spending a little bit extra up front to obtain the ideal site will typically result in a greater return on investment (ROI) throughout the course of the business's lifetime. The ideal location for your restaurant business can be determined in large part by who your target customers are and what kind of food you want to provide them.
The total monthly cost of your space will vary depending on the location of your restaurant as well as the total square footage it occupies, regardless of whether you pay a monthly lease on a commercial rental or make a mortgage payment on a building that you own. Many owners of restaurants place a high value on finding a location with a high volume of foot traffic because they want their new establishment to be simple for patrons to locate.
You also need to evaluate whether you want a place that is already built up for a restaurant (which is often the choice that will save you the most money), whether you want to convert a general commercial space into a restaurant, or whether you want to invest in an entirely new structure. Pop-up restaurants, food trucks, and "ghost kitchens" are all viable options for entrepreneurs that are just starting out in the restaurant business and have a restricted budget (a restaurant that operates on a delivery-only model with no onsite dining). Because they require so little space and so few employees, these models are an efficient and cost-effective means of getting your restaurant concept off the ground before you commit to a full-service enterprise.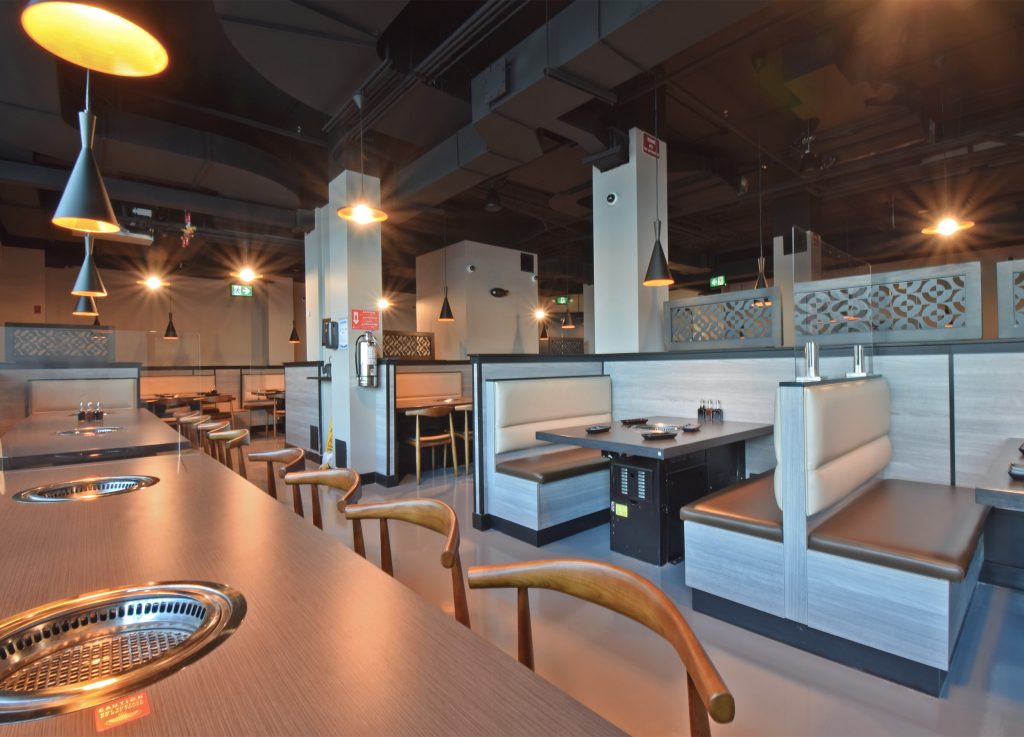 Restaurant Utilities

Even while it should come as no surprise that you will need to pay for gas, electricity, and water in order to keep the lights on and your kitchen operating efficiently, the monthly cost of these utilities is something that frequently takes newly opened restaurant owners by surprise. The amount of money you need to set aside in your budget for utilities will change depending on the total square footage of your location. You should prepare to pay a higher amount each month for your restaurant if it is larger.
Find out which, if any, of your restaurant's utilities are included in the rent when you lease the space for your restaurant. This is very significant. If the rent does not cover the cost of utilities, investigate if you can find out how much the previous tenants paid for them to get a ballpark figure for what you would be responsible for. If you want to save money in the long run, it is worth your time to put some thought into potential ways to lower the amount of money you pay each month for your utilities. For instance, it is feasible to install sensors that, when the respective pieces of machinery, such as walk-in coolers, are not in use, will switch themselves off or down.

Restaurant Technology & POS Systems

Technology in a restaurant is essential to ensuring that both the front-of-house and the back-of-house operations work efficiently. Not only can the proper tools help you save time by keeping track of orders and inventory, but they can also assist in the creation of a flawless dining experience for your customers and provide you access to insights about your consumers, which can ultimately lead to an increase in income. It is vital to begin with a point of sale (POS) system that can manage your payments, receipts, inventory, and other important data. Other forms of restaurant technology, such as personnel scheduling software, reservation tools, an online ordering system, and a website, as well as point-of-sale (POS) equipment such as payment terminals and iPads, are all options that you might want to investigate.

Labour

When it comes to creating a restaurant, one of the most expensive things to handle is typically labour, although this can vary greatly depending on the staffing requirements. When compared to a large fine dining establishment, a tiny takeout restaurant requires a substantially smaller crew. Create a budget that includes all of the necessary funds to pay for your team's salary, hourly compensation, vacation money, sick days, and other perks. You might also want to think about how you can best keep your employees happy and retain them over time. This might involve setting aside a larger budget for a generous benefits package and other perks like regular staff parties. If you do this, your employees will be happy, and you won't have to worry about losing them.
It is important to keep in mind that it will take some time for your restaurant to become successful. Because of this, it is a good idea to estimate how much you will spend on labour and make sure that you have enough money saved up to last you for several months. Remember to include in your own pay as well in your analysis of the situation!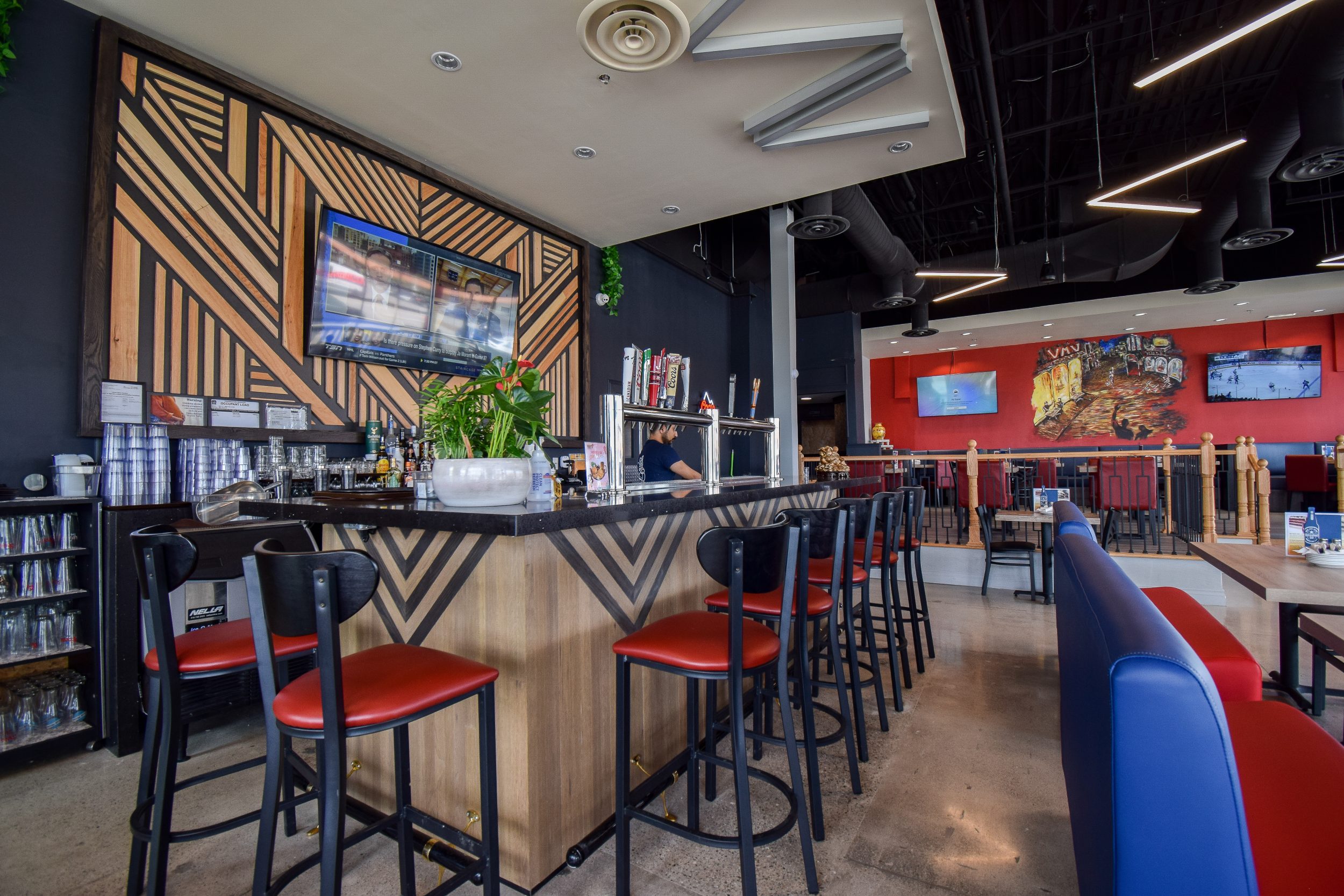 Food and Beverage Choices

Depending on the ingredients that are required for your menu, the costs of food and beverage can represent a very wide range of your total budget. It is essential to have a distinct plan of the meals that you want to highlight on your menu in order to avoid stocking any additional components that you won't end up using.
A larger menu will require you to keep more inventory, which can imply that there is a greater danger of fresh products going bad if particular items do not sell as well as others on the menu. Keep this in mind. In the beginning, you might want to keep your menu simple and uncomplicated in order to give yourself the opportunity to stock a carefully curated assortment of ingredients.
Invest some time in finding local suppliers of ingredients and comparing the prices of a few different quotes to find the best deal. You should aim to create connections with your suppliers over time in order to improve your negotiating position and bring down your costs.
When you initially open your restaurant, it can be difficult to make an accurate estimate of how much food you will require, so you should make sure that you set aside enough money to allow for some trial and error. Because the cost of food might be unpredictable due to reasons such as bad weather and hundreds of other factors that effect how much you need to pay from month to month, you should take in the possibility of price changes when creating your budget.
Insurance

It is crucial to protect yourself, your staff, and your restaurant business against the many problems, accidents, and catastrophes that can occur on a daily basis by purchasing restaurant insurance. You should seriously consider purchasing general liability insurance. This type of insurance protects against claims made by other parties, such as when a customer trips and falls in your establishment.
When an accident occurs at work that is work-related, workers' compensation insurance can protect you and your employees, while commercial property insurance can protect your restaurant from financial losses caused by damaged property. If you offer takeout, commercial auto insurance is something you should probably look into as well.

Restaurant Marketing and advertising

Even though you might hope that having the perfect restaurant concept will be enough to bring in customers on its own, the reality is that you will probably need to spend some money on marketing in order to get your name out there. It is essential to have a crystal clear understanding of both your target market and the information-gathering methods utilized by your audience in order to direct your financial resources toward those marketing initiatives that provide the greatest return on investment.
Many new restaurant owners find that beginning their marketing efforts with social media is an approachable place to begin. Take into consideration whether you have the skills and the time to directly handle the social media presence of your business. You also have the option of hiring a member of your staff who is proficient in social media to perform this additional work or contracting the management of your social media accounts out to a freelancer. If you are planning to open a restaurant in an area that is known for its high level of competition, you might want to allot a larger portion of your budget to marketing, as well as employ a marketing firm or public relations agency to handle the bulk of the work on your behalf.
Key Takeaways

Providing estimates for the prices listed above can function as a restaurant opening calculator for you, providing you with a solid indication of where the costs associated with starting your restaurant might sit on that spectrum. Be sure to keep meticulous track of your spending as the implementation of your restaurant business plan progresses to ensure that you do not go over your allotted funds.
The construction of a new restaurant is a difficult but potentially lucrative economic venture. You'll put yourself in a position to be successful if you have an excellent idea, you arrange your budget thoroughly, and you have a little bit of luck. When considering building a restaurant in Ontario, reach out to the best restaurant construction team at GTA General Contractors who can provide assistance and resources to get you off on the right track for better efficiency
---