Daycare Facility Construction Services
Develop your daycare, childcare or nursery school faster and easier with personalized daycare construction services – built to reduce stress, make projects more cost-efficient and streamline your daycare development timelines. 
Canada's Premier Daycare Construction & Developers in Ontario
Deliver More Cost-Efficient Nursery School & Daycare Construction Projects
Have you outgrown your current daycare or childcare facility? Is your daycare centre rapidly expanding and in need of more space? Are you looking to add a new location? Are you looking for daycare space design and daycare layout consulting?
Managing the design and construction of a new daycare centre may be a difficult process. We oversee all element of a new daycare construction project, from initial consultation and childcare space design through construction management and project completion, removing the burden and danger. GTA General Contractors provides specialist daycare construction or daycare renovation services throughout Ontario to meet the demand for more daycare space. You may successfully boost children's educational enjoyment and provide parents the best first impression of your business by creating a new daycare or upgrading an existing daycare facility. 
Whether you need to expand your daycare or build and entirely new daycare / nursery school space – GTA General Contractors is here to assist you every step of the way.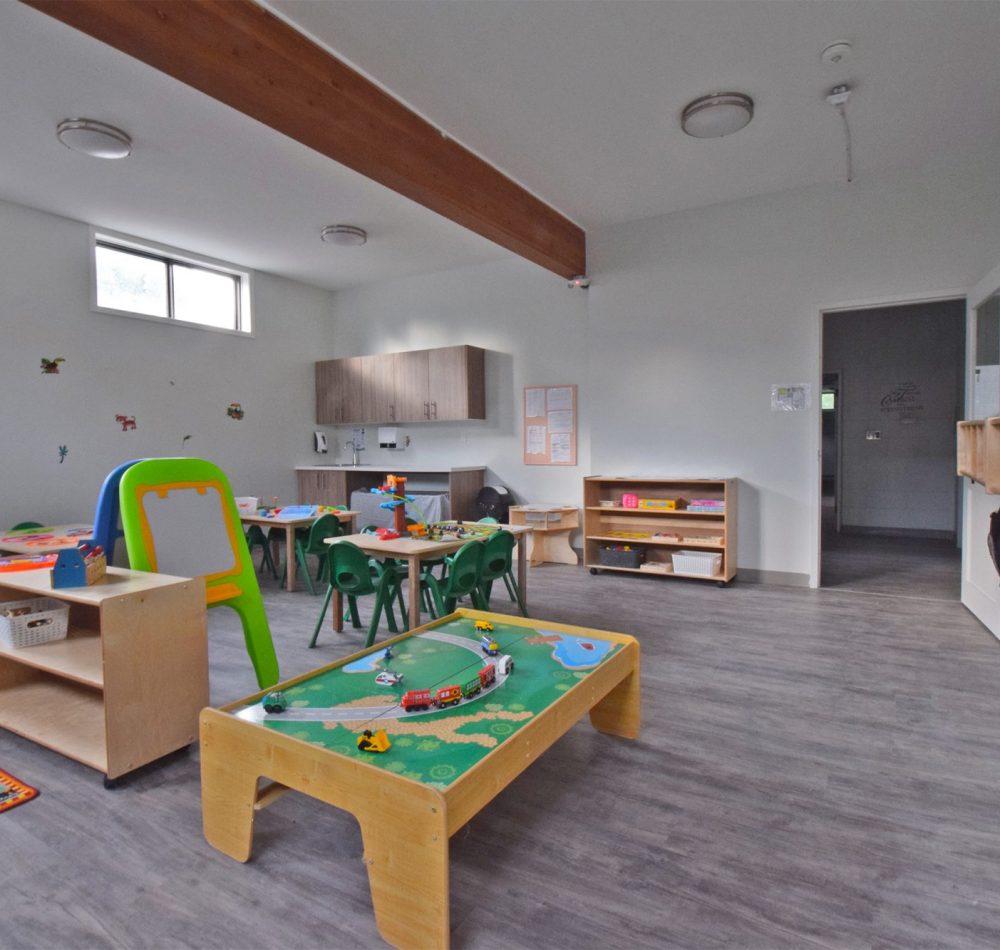 Our Services
Simple Solutions to Complicated Problems
Our Award-Winning Daycare Construction Services since 1991
Since 1991, GTA General Contractors has been an industry-leading Daycare Construction Company providing expert level construction services to the daycare, childcare and nursery school industries across the Toronto / GTA and Ontario areas. GTA General Contractors has built a strong reputation for building quality, cost-efficient and safe daycare projects while providing the highest quality customer service in the Canadian construction industry. Our daycare construction services range from complete turnkey design & build construction solutions handling the clients needs from start-to-finish to simple construction consultation.
Our Office Construction & Project Management Solutions
Providing comprehensive office construction solutions to key clients through proven excellence and reliability ...
Since 1991, GTA General Contractors has provided the highest quality office construction services in the Toronto / GTA area. From day one, our team will do everything possible to maintain our reputation for providing the highest quality service and experience in the office construction industry today. We stand behind every project, due to our longstanding reputation for exceptional service, craftsmanship, integrity, and professionalism. We ourselves are business owners, so we understand the trust that our clients place in us in each project we undertake.
New Construction means building a new office facility and structure from the ground-up. Our office construction division has worked on projects ranging anywhere from 1,000-25,000sf. From Major Corporate headquarters and regional offices to tech spaces and start-ups , our experts are here to help make sure your project is a success!
Office Design & Build Construction services include the complete package from office interior design services, architectural drawings and permit submission to project management, coordination and construction. Office Design-Build Construction services are ideal for people who have a set budget, and want to build a highly-efficient office project within a shorter time-frame. 
Major Office Renovations are ideal for those spaces that are in dire need of revitalization. If your business is growing and you want to make improvements around the building or space, our team is here for you! From adding new interior space and renovating amenities to complete office space planning and design and more, our experts have the solutions you need to get the most out of your office space
Office Tenant Improvements
Tenant leaving? With our office building tenant improvement services, we help you get a better ROI with proven construction solutions. From complete office remodeling to major interior revitalization, we help you get the most for your office space by providing quality leasehold improvement solutions to get your property ready for market or your next tenant.
Building seen better days? With our Office Facility upgrade  services we help make your property more functional and efficient than ever. From motion-sensor lighting upgrades to complete mechanical overhaul, we bring your commercial building or space up to current market standards for ideal operational efficiency and cost-reductions.
Complete Office Remodeling
Creating a more efficient office space is key for optimal sales growth. Our team works with you to design a office space more productive and cost efficient because we believe using what you already have is important. GTA General Contractors will work and design around your assets and inventory reducing the costs of a major office renovation.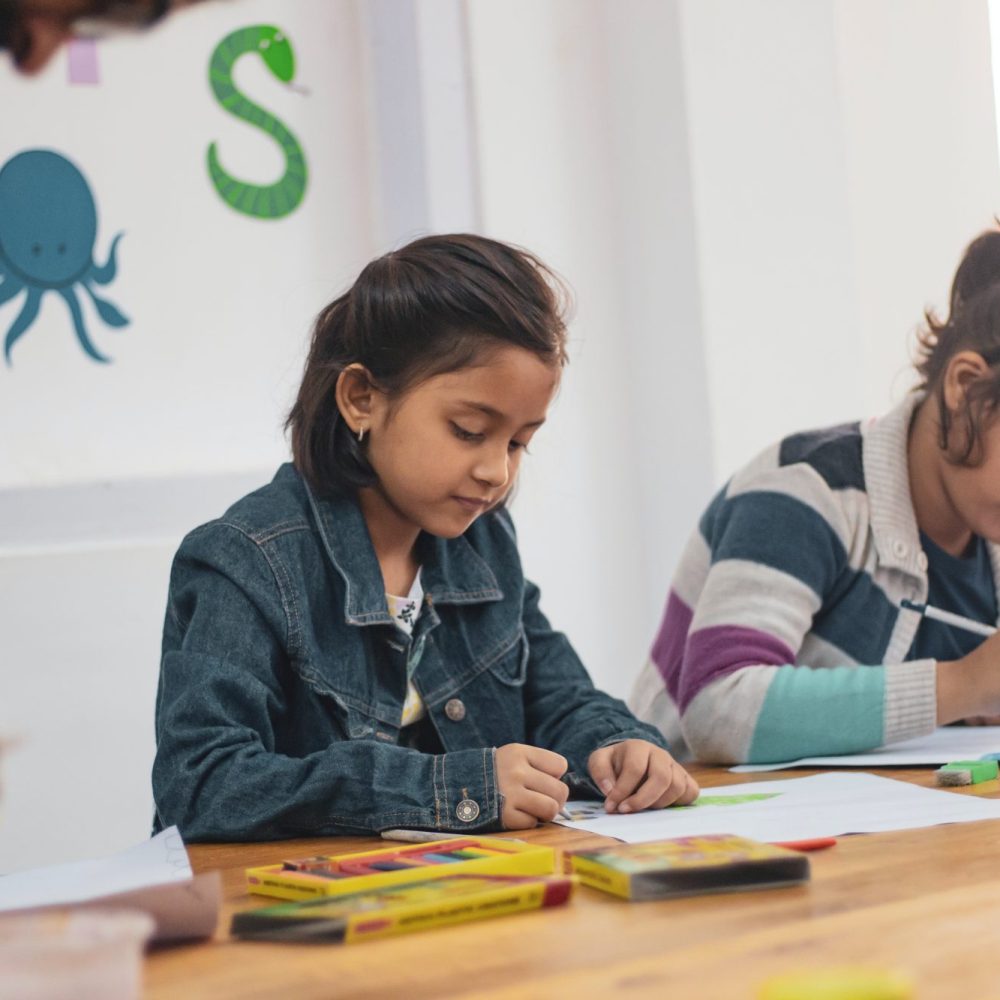 Nursery School Construction Services
A team dedicated to creating cost-efficient and safe daycare environments...
GTA General Contractors employs industry experts in office construction and office renovation who are trained and familiar with the latest project management, design, and operation trends, needs, and challenges in order to add maximum value to our clients while meeting their evolving needs. Using dynamic construction management approaches, we work to reduce business downtime during the construction stage.
Over the years, GTA General Contractors has become a trusted architectural and construction partner for many local, and national daycare, childcare, recreational and educational facility providers. Our Design & Build Team has a strong reputation in the educational sector as a leading renovation and construction team based solely off of our dedication and commitment to exceeding our reputation as a reputable, experienced and customer-focused Institutional Construction Company. 
At GTA General Contractors, we understand the need to create a welcoming environment to allow children to grow and succeed in a safe, healthy and educational atmosphere. Designing and building child care facilities requires strong attention to detail, quality craftsmanship and experience. At GTA General Contractors, we have the skills, experience and expertise to deliver the best daycare / childcare facilities within your budget.
An in-depth look at our full range of Office Construction Services.
Let's create something spectacular.
Whether you have a project in mind and need a dependable daycare remodelling, construction, or renovation partner, or you own a property that you want to remodel for a new lease agreement. Our daycare construction experts are here to contribute their many years of specialized knowledge to the success of your project.