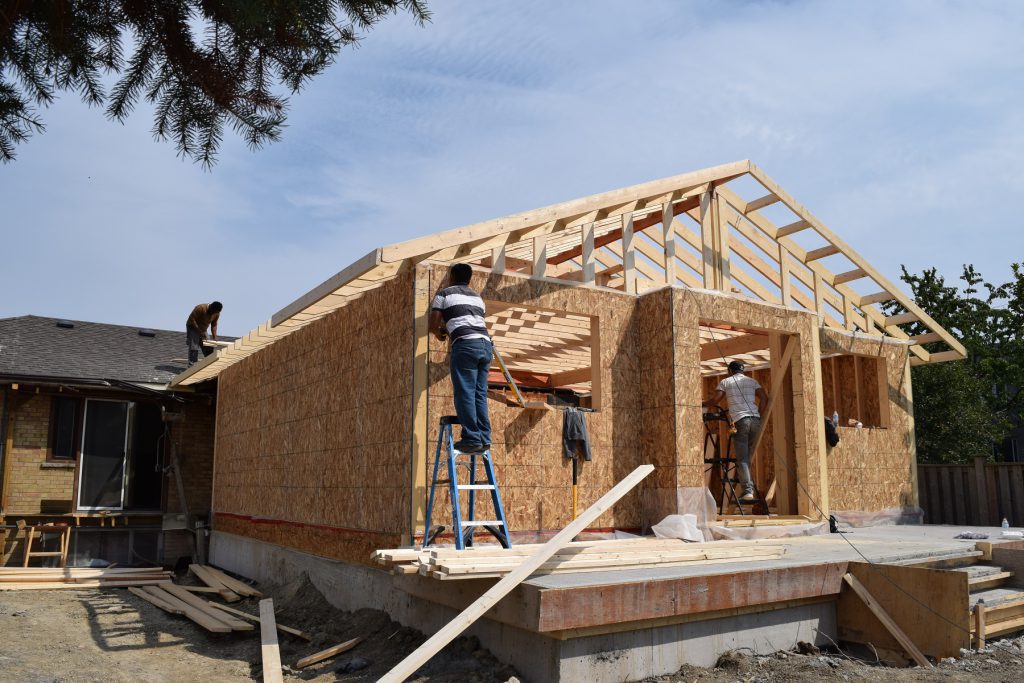 RESIDENTIAL HOME ADDITIONS
In the Greater Toronto Area, home additions have grown in popularity. With numerous home renovation and addition shows on television, it has become increasingly common to add an addition to your existing house rather than moving or purchasing a new home.
At first look, building a new addition to a house may seem a large and complicated undertaking. However when you work with GTA General Contractors, the process is simple. We meet with you to assess your needs and then work with you every step of the way to plan and execute the project. Our friendly and experienced design team will ensure all your objectives in the design stage are met prior to proceeding to construction.
Once ready for construction, a dedicated project manager will work with you from day one to the final day of construction, leaving you to focus on other aspects of your busy life, all the while knowing that you are working with an expert team that will deliver a quality home addition on time and within budget.
Be it a second floor, a new room or addition, if you are looking to add space to your existing house in the Greater Toronto Area, call the experts at GTA General Contractors.
We look after all aspects of the work for you from planning and design drawings to acquiring building permits and of course, the construction.
House Additions, Built to Last a lifetime
We have often been told by clients that they want a house that their kids can grow up in. We agree, and that is why we work with only the best materials and technology to build your house addition.
Using the latest technologies, we will provide you with interactive 3D-Design modelling, so you can see how your house will look once the addition it's built and before you commit to the construction.
We work with many industry experts, including award winning architects, designers, real estate agents and mortgage brokers to help you create the home of your dreams, in the area you love with simplified financing and competitive costs.
Contact us to schedule your free initial consultation and assessment with one of GTA General Contractors Home addition experts today!

Click here to get a Free estimate