[huge_it_slider id="4″]
CUSTOM HOME CONSTRUCTION AND DESIGN
Finding the perfect home could take months, even years, when searching the real estate market for a home that suits your needs. That's why sometimes it's better to do it yourself, with the help of a professional and trusted contractor. That's where we come in. As specialized custom home contractors, GTA General Contractors can help design and build your dream home exactly the way you imagined. Custom home Construction Toronto never was so easy as now!
Custom built homes are perfect for customers who are looking for something unique. Building a custom home enables you to create a home that best fulfills your personal requirements and desires. Choosing to build a custom home provides you the freedom to make decisions on features such as the style of home, the floor plan, types of flooring and cabinets, lighting and a myriad of other options. You get to be involved in the complete design of your home.
Custom Home Construction Toronto Projects by Professionals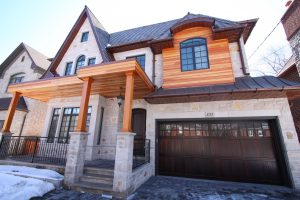 GTA General Contractors will work with you to ensure your new home suits your personalized requirements. We can develop custom plans, find the perfect placement for your home on your property. Our team of experts will work with you closely throughout the project. From the initial design to the completion of construction and landscaping, engaging you in every detail.
Clients have found the custom home building process to be a positive and rewarding experience, enjoying their customized homes for years to come. Our work on custom homes throughout the Greater Toronto Area is thorough and dedicated; contact us today to learn more about our custom home options, and to ask to visit one of our previously built or active custom home projects.

Click here to get a Free estimate